Hire Juhis
Update: I have finished my job search.
This job hunt project went way better than I could have imagined. It got over 60 000 views and got approached by 41 companies. Thanks to everyone who helped and supported me to find a new job.
I'm starting a new job in the beginning of the March and I'm really excited that I found one that fits my situation so well.
---
Here's the original post
I'm looking for a new job in Turku, starting in March, 2023.
If you are interested, get in touch juhamattisantala@gmail.com.
What I'll bring to the table
By hiring me, your team gets a developer who can build solutions that answer to real-life needs. I care about documentation and mentoring and leaving the codebase easier for the next person to improve upon.
What am I looking for?
I'm looking to join a software team to be part of the team. I'm looking for a role where I can bring the value through day-to-day work but I'm not interested in lead, supervisor or client responsibilities. No consulting or freelance projects.
I'd prerefably join a team in Turku that has a great culture. Full remote is an option too, as long as your team has a strong culture of remote work focused on long-form written asynchronous communication and everyone is in roughly on the same timezone.
For working language, both English or Finnish are fine. I've worked in English my entire professional life and speak Finnish natively.
Development experience
I'm a web developer who's worked on various parts of the stack: SQL databases, backend (mostly with Python and PHP, a bit of Ruby in the past) and frontend (Javascript with React, jQuery, bit of Vue and experiments with Svelte) and am mostly comfortable with these languages from the get go.
I've worked as a developer in various environments. I've done freelancing during my studies, worked in SaaS startups (Chartio in San Francisco and Smartly in Helsinki) as well as a consultant at Futurice where I worked at a healthcare provider and FIBA's 3x3 project.
I'm also a quick learner. In 2021, I started learning Rust, built 235, an open source command-line tool for NHL results and shared my learning journey in my blog and in a couple of Rust meetups.
When I joined Mozilla's Firefox add-ons team in summer of 2022, I quickly learned how to build Firefox extensions, created and taught a class of it to university students and published a few extensions for Firefox (Pokemon TCG Card Viewer, Pokemon TCG Online Code Helper and Deck Compatibility Display).
I care about documentation and helping developers become better at their craft which includes mentoring juniors either in my own teams or via other means like workshops, blogging, 1on1 mentoring and being active in the developer communities.
If you want to see a more traditional listing of my experience, head over to my LinkedIn page and my software projects in /software where you can find links to GitHub for open source projects.
Developer community involvement
I'm active in different developer communities. For the past 7 years, I've been running Turku ❤️ Frontend, a developer community with monthly events for developers, students and hobbyists interested in frontend development.
I'm also active in Koodiklinikka, an online community of ~5000 developers in Finland where I am one of the admins.
I blog weekly about technology (and other stuff in life) to help developers learn and I run Syntax Error, a monthly newsletter about debugging with subscribers from over a dozen different countries.
Testimonials
Check out my testimonials from the main page to see what others have said about working with me.
I've also been selected twice as the People Person of the Year (2020, 2021) at Futurice, voted by my colleagues:
"This award is for recognising the efforts made to make a co-worker feel cared for, welcomed and accepted at work. We all make Futurice a great place to work for each other and we all make teamwork great - still some seem to pay special attention to this. It is time to give them credit for it!" - Futurice People Person of the Year award
Get in touch!
If you're interested in discussing me joining your team, get in touch via juhamattisantala@gmail.com.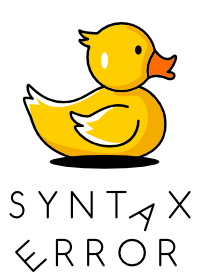 Sign up for Syntax Error, a monthly newsletter that helps developers turn a stressful debugging situation into a joyful exploration.