5 Reasons to Attend a Meetup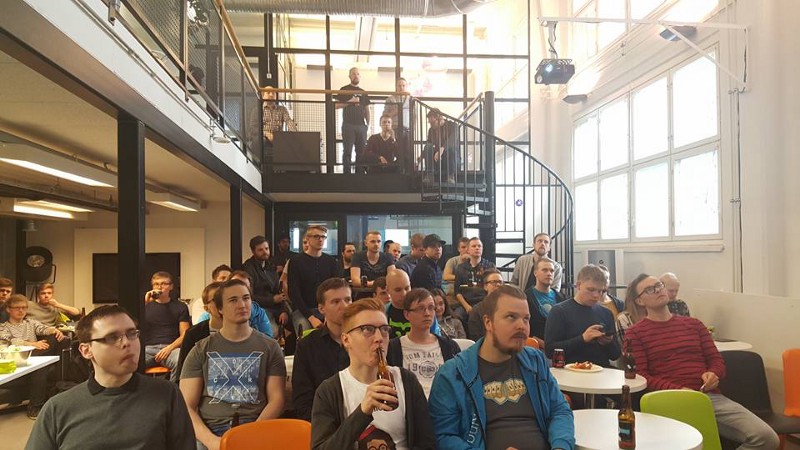 Meetups are fun and we are happy to see the culture is spreading all around the world making them more accessible to people. We started Turku ❤ Frontend a couple of years ago with the aim to help people learn new skills, meet fellow developers and make it easier for professional developers and students to find jobs and thus, making it easier for companies to find local talent.
If you have never been to a meetup, it can be bit intimidating. We wanna demystify the experience to encourage more and more people to join. And we are not alone: in Turku, there are many other fantastic meetups — something for everyone.
1. Learn new skills
In our meetups, the core program is two talks of frontend topics. So far, we have learned about different frameworks such as Vue.js, Angular and React as well as heard educating guides for configuring Webback and building Progressive Web Apps.
These 30-minute talks are a great way to learn about what's out there and hear from fellow developers how they have tackled particular situations. The Q&A after the talk gives you an opportunity to ask clarifying questions and share your knowledge to add to the talk.
2. Meet fellow developers and designers
While main program is about talks, the real value is the community and an opportunity to meet with fellow developers and designers, get to know them and learn from each other.
In your daily life, working in a company 9–5 punching in code and then going home, you usually don't end up communicating with developers outside your company. With meetups, hackathons and conferences, you get an opportunity to find friends and grow your network in a cozy and informal setting.
3. Meet companies
In addition to great people, we bridge the gap between professionals and companies. It's a two-way street that benefits both parties. Outside meetups, how often do you get an opportunity to visit offices of the best companies in your city, drink some beer/soda and learn about what it's like to work there?
Most of the jobs in software development are found through networks. Being active in the meetup scene, getting to know both developers and companies in the area and building personal relationships makes it so much easier to find new gigs.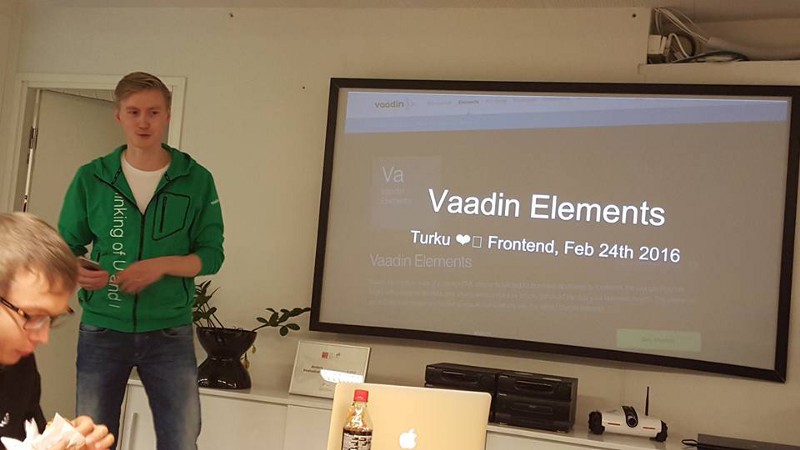 4. Share your knowledge
Giving a talk in a meetup is a great way to contribute to the community, practice public speaking and build personal brand. We offer an easy way to get started — give a 30-minute talk amongst 25–30 friends.
If you're interested in getting to talk in bigger conferences, using a meetup as a springboard is good way to get your proposals through as you can provide some references of your previous speaking experience.
And let's face it — giving back to the community feels amazing.
5. Free drinks and snacks
In our meetups, the hosting company offers some drinks and food/snacks for the participants. It's a good deal: you learn new things, meet new people and get your dose of snacks for the day.
All in all, there are many good reasons to join a meetup. You don't have to worry about not being good enough or not knowing what to do — we'll help you out!
Turku ❤ Frontend is a community of developers and designers interested in frontend web development and design. We run monthly meetups and organize other events like hackathons, programming competitions and projects like Turku Gives Back. Follow us on Twitter, register to join upcoming meetups in Meetabit and join the discussion on Facebook and Slack.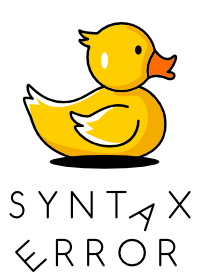 Sign up for Syntax Error, a monthly newsletter that helps developers turn a stressful debugging situation into a joyful exploration.