8 hours later + Turku <3 Frontend Hackathon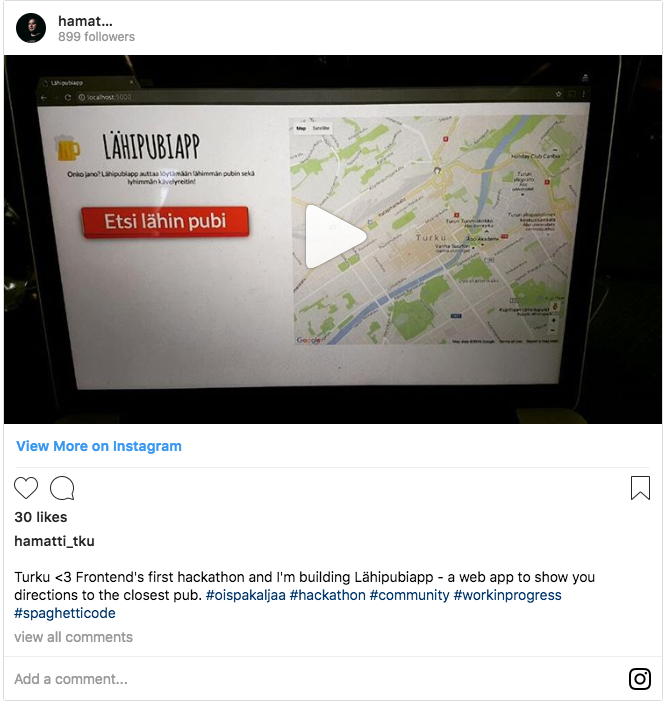 Turku ❤ Frontend is a community of (mostly frontend) developers in Turku region that was started in December 2015. Between September and May, we organize meetups at local companies' offices with talks and beers and during the summer break we just finished our first hackathon.
Bringing local developers together for a sunny summer day in August was the perfect start for my holiday. We decided to have this year's theme as location as it's the hot topic right now with the blooming success of Pokemon Go and IoT. We set the timer to 8 hours and started hacking – some with teams and others alone.
It fascinates me how amazing things people build in such a short time. A "regular" length hackathon of 48 hours is a race against the clock and the human limitations of staying awake and productive. With only 8 hours on the clock, one needs to cut every corner and simplify over and over again to be able to build the prototype for the demo session.
Today we saw a web application to benchmark different neighborhoods based on the statistics such as median income, average age and unemployment rate; a location-based King of the Castle inspired by Pokemon Go; a map to display Instagram videos near your location; location-based messaging system where you can leave pings and messages to others; and my solution, Lähipubiapp (Finnish for near pub app), which displays directions to the closest pub for the moments when you get thirsty.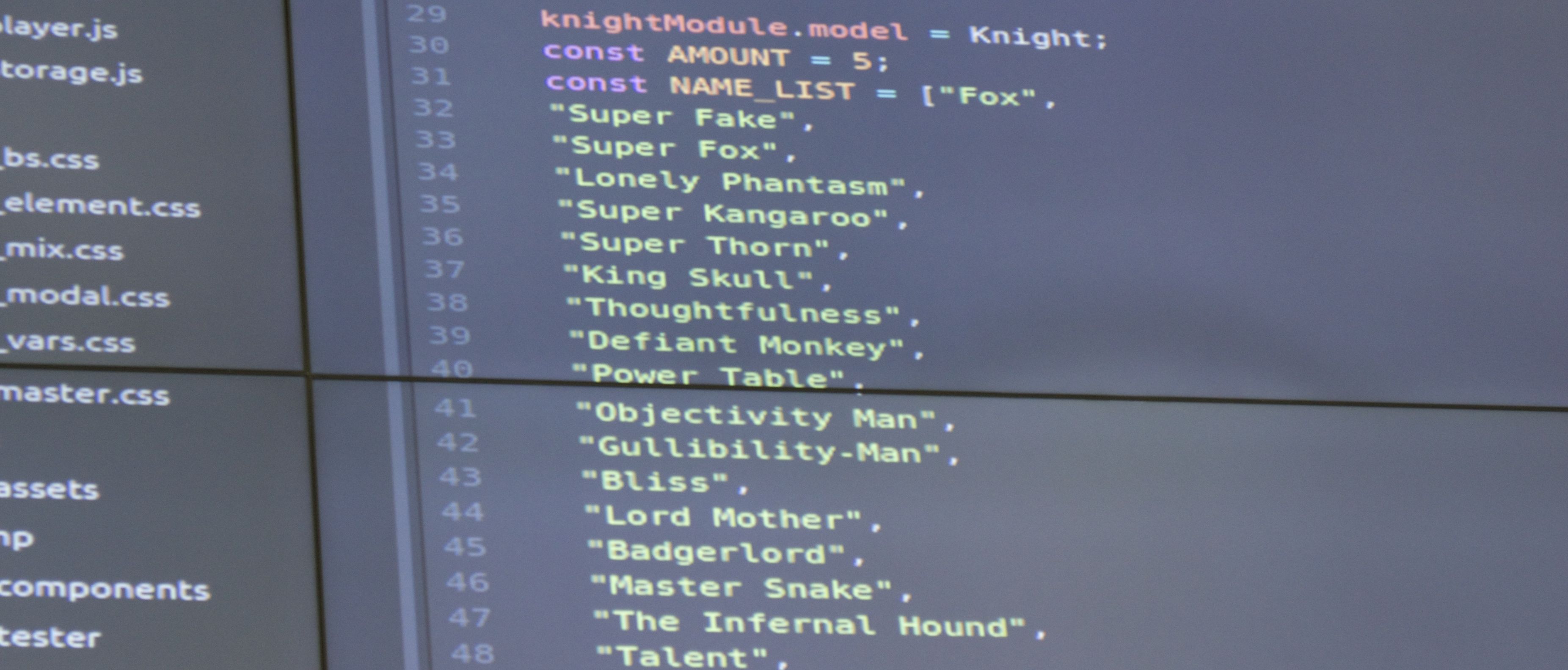 The most important was that everyone seemed to enjoy themselves. We had new people in the community attending our events for the first time as well as first-time hackathon participants learning and experimenting.
For the members of the community reading this: the fall is coming. We're currently working on closing the deal with first events in September and October and you can expect to learn about frontend testing, VR/AR interfaces and mobile frontend development. Exciting times!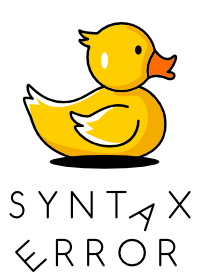 Sign up for Syntax Error, a monthly newsletter that helps developers turn a stressful debugging situation into a joyful exploration.