Desert Island Discs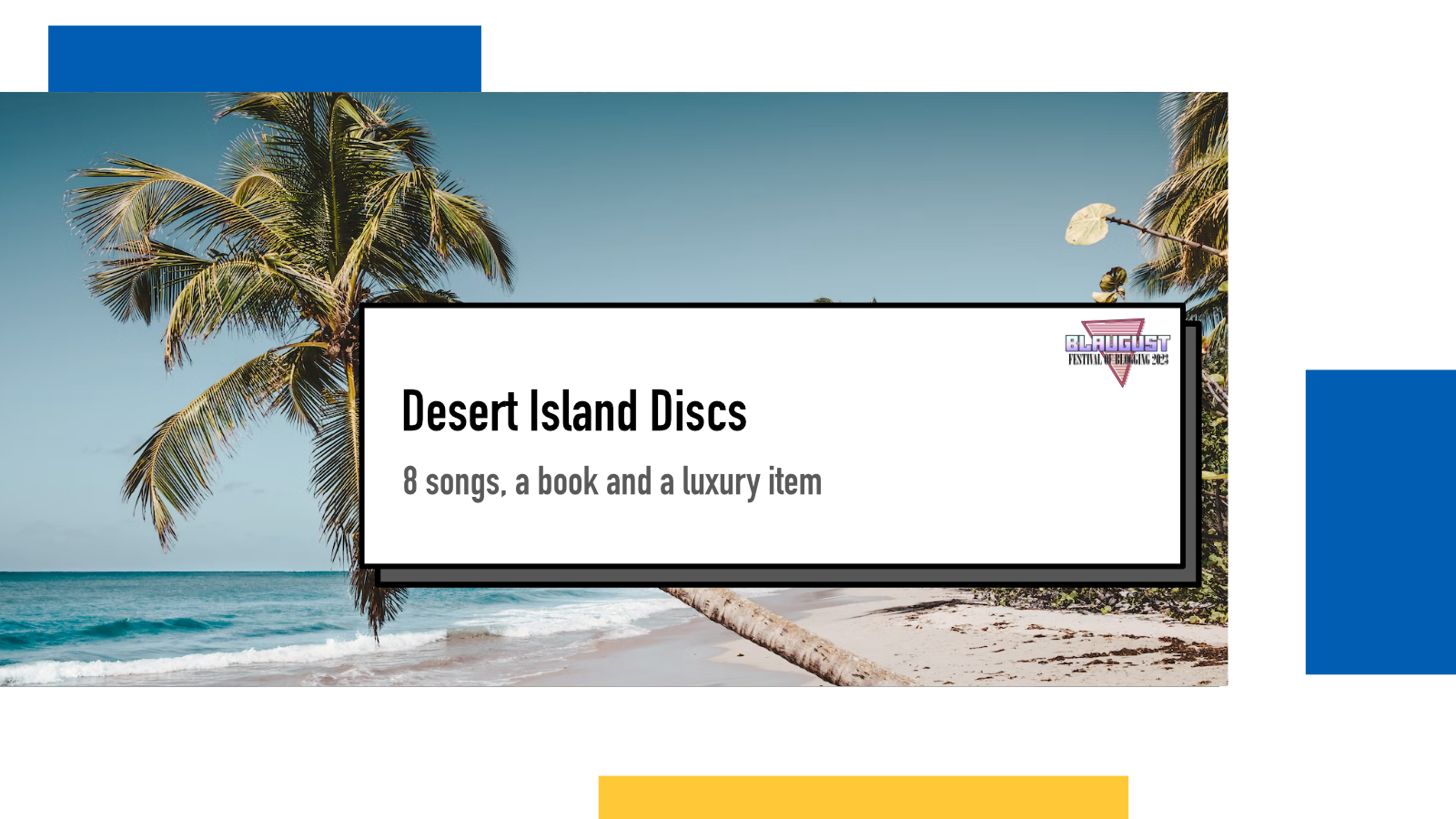 Desert Island Discs is a fantastic, long-running (since 1942!) BBC radio show where they interview people through a classic format of "what would you bring with you to a desert island".
Each guest is asked to bring with them 8 songs, a book and a luxury item and then during the program, they discuss what these things mean to the guest and why they chose them. I find that very delightful and want to do my own version.
💿 8 songs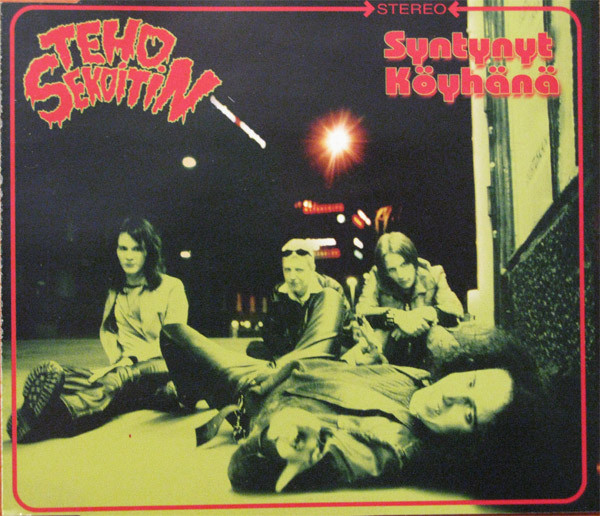 When I was a kid, there were three bands I listened more than others – a preference that I got through my brother and sister. Tehosekoitin, Klamydia and Apulanta. All three have a special place in my music heart and it's hard to pick a favorite out of the bunch but for this trip, I'm picking Tehosekoitin's Syntynyt Köyhänä (in English: Born Poor).
While we were never really poor, my childhood was definitely colored by the 90s depression in Finland and as a family of three kids, we had to make do with what we had. That's likely why this song has always been close to my heart, in addition to it just being a banger good song.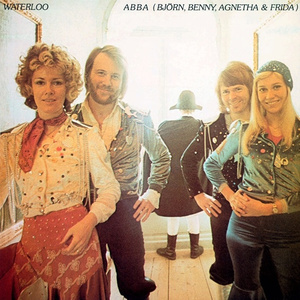 I love ABBA. It's amazing how few bad or even meh songs they have produced over the years. Nearly every one of their songs is great but my all time favorite is Waterloo. Also, I love this scene from Mamma Mia! Here We Go Again with the song.
The song is so upbeat that it's impossible to not start dancing whenever I hear it - a mood much needed during the long days at the island alone.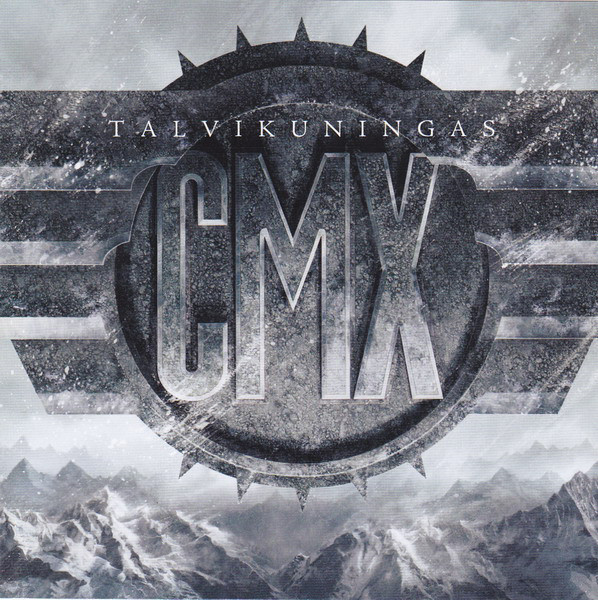 Some people are of an opinion that a good album is a singular piece of art that should be enjoyed in its entirety instead of picking individual songs. I've never been that person and most of my listening is random songs here and there through apps like Spotify and Youtube Music.
However, there's one exception: CMX's Talvikuningas. It's a scifi themed album with songs that tell stories from that universe. And the top song is Punainen Komentaja (Red Commander) that tells a story of a Commander Hiram, a well-versed space commander who has seen a lot throughout their years.
There's also a lovely fan-made cover that fits Santa as the Red Commander.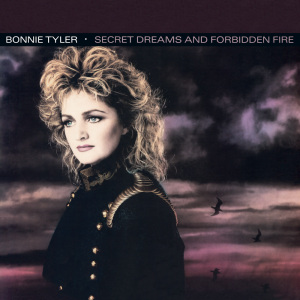 Bonnie Tyler's Holding Out for a Hero is a banger. It's one of those songs that just hits right. Whether its playing on the background of epic scenes in Shrek or He-Man Masters of the Universe, it builds up from slow start into a explosive heroic tunes.
It's one of my power songs: the kind of song that I listen when I need to get myself pumped up and ready for something, for example before getting on a stage to speak.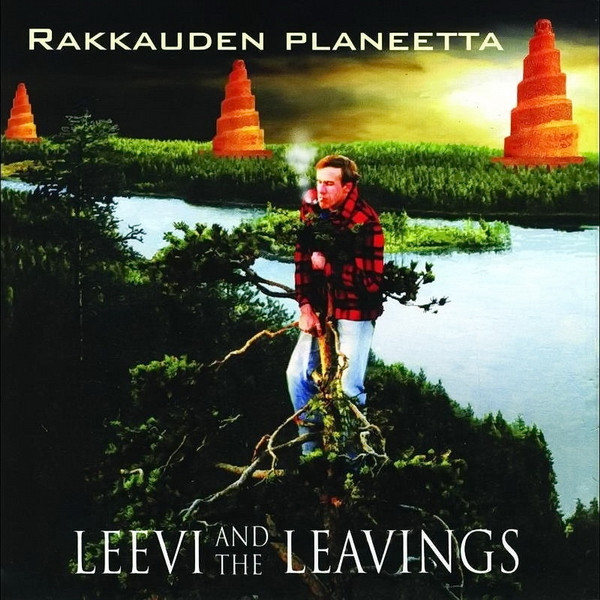 Gösta Sundqvist, the lead singer and songmaker in Leevi and the Leavings, is undoubtedly one of the greatest songmakers in Finnish music history. Just like with ABBA, it's hard to pick one song from the great catalogue of their creations but Koko talvi kesämökillä (Entire winter at the summer cottage) is a nice, moody song that fits this collection to bring in some of that Finnish moodyness to the mix.
If you understand Finnish, I can highly also recommend Itkisitkö onnesta? Tarina Gösta Sundqvistista audio play that is a biography of Gösta's life.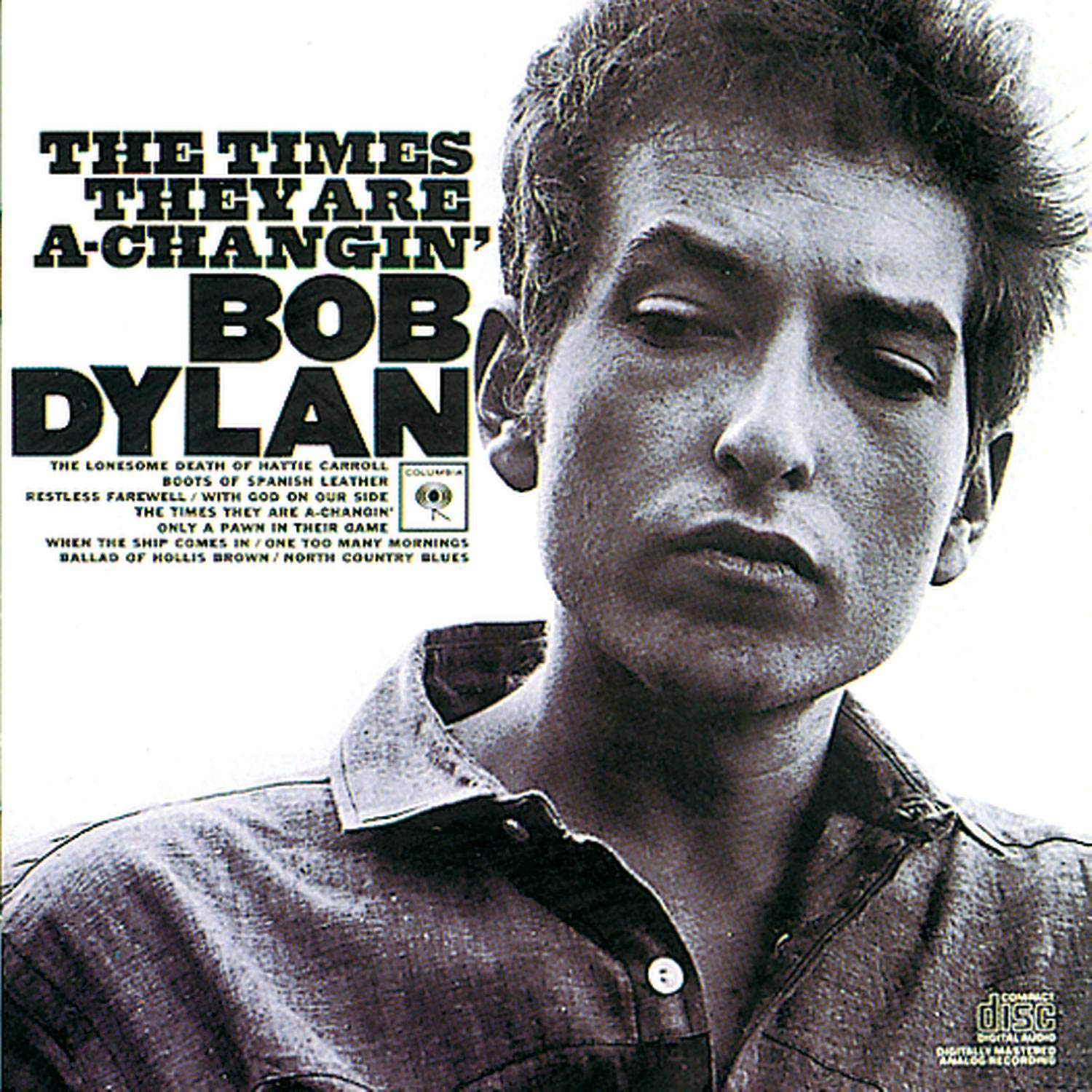 I'd say my true formative years were in my mid-20s when I started to discover who I am and gained the courage to be that person. I moved to San Francisco to work in a startup, learned a ton, gained a lot of self-confidence and it opened up a whole new world for me.
During that time, I listened to a lot of Bob Dylan and especially this song, The Times They Are A-Changin' which is a brilliant piece of music and lyrics. It's one of those songs for me that when I want to remember back those days, I put it on, sit on the couch or lie in the bed and just listen to the beautiful melody and impactful lyrics of Dylan's masterpiece.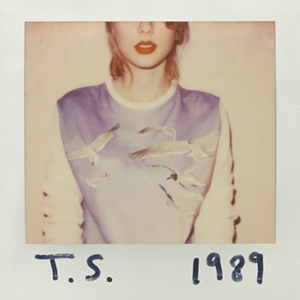 I'm a recent Taylor Swift fan but the more I listen to her songs, the more I like about them. Disney+ has this great Taylor Swift piece folklore: the long pond studio sessions where she plays songs from her folklore album while also discussing the creation and meaning of the songs. Another favorite of mine is her NPR Tiny Desk Concert.
The first time I heard about Blank Space was through Imagine Dragons' cover in BBC Live Lounge. I fell in love with the song right there and enjoy both versions a ton.
Swift is the type of artist that I could just listen all day long and feel happy about things.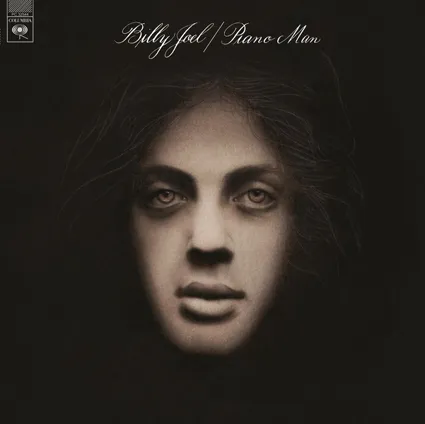 Another more moody selection to balance out the set is Billy Joel's Piano Man. There's just something beautiful about the melody and the lyrics to this song. It was possibly one of my first LPs I owned and one that I've listened the most.
It's perfect music for those rainy days, sitting on the porch or balcony, listening to rain drops hit the roof with Piano Man playing through speakers. I just stare into the distance and take in all the feelings that come from it.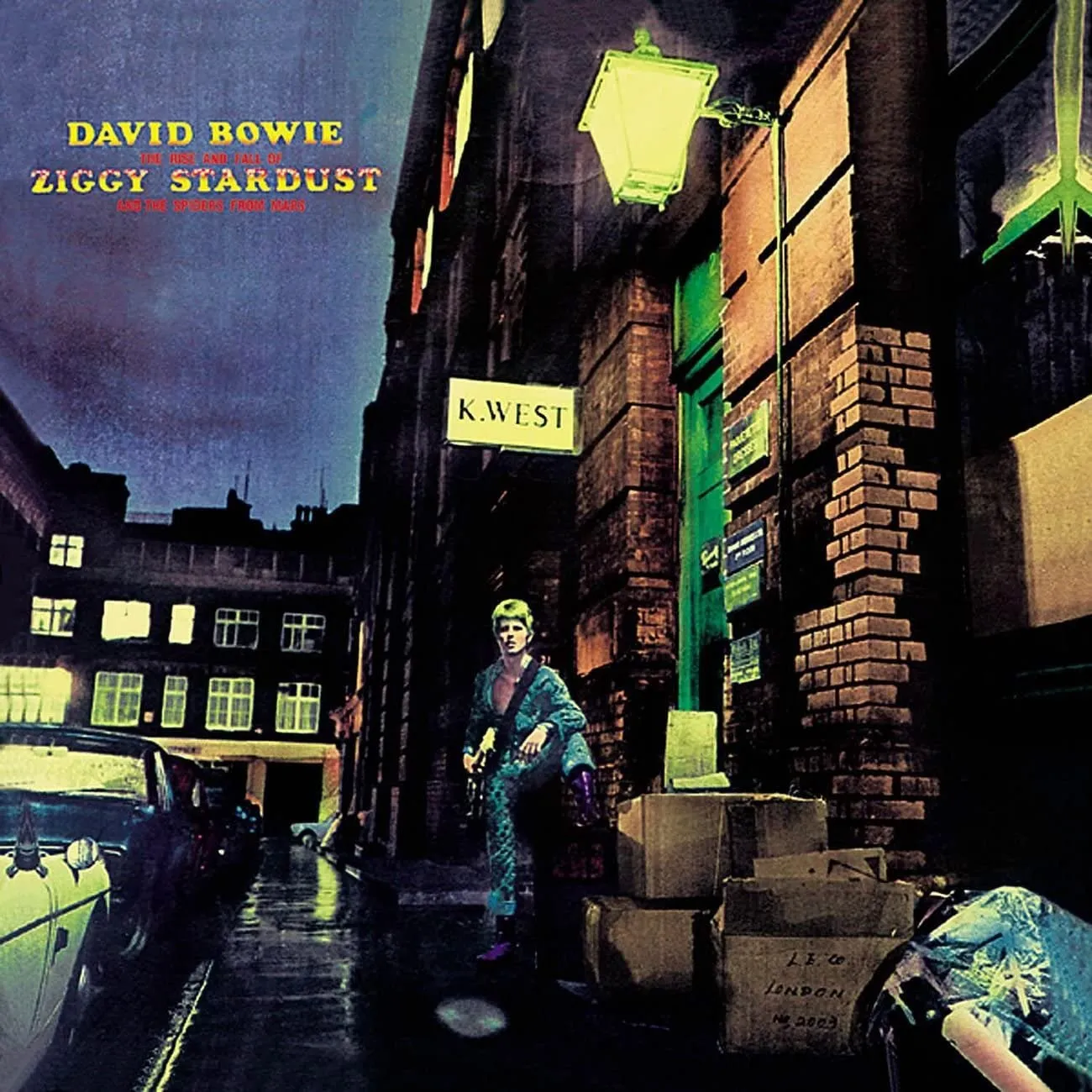 Is it even a list of N items if you don't sneak in an extra one unasked? David Bowie's Starman is a powerful story and part of a great album.
There's a Starman waiting in the sky
He'd like to come and meet us
But he thinks he'd blow our minds
There's a Starman waiting in the sky
He's told us not to blow it
'Cause he knows it's all worthwhile
📚 Book: Douglas Adams - The Hitchhiker's Guide to the Galaxy
This one is an easy pick. My all time favorite 5-book trilogy by one of the greatest authors who ever lived. The Hitchhiker's Guide to the Galaxy is a masterpiece in most of its formats: the book series, the original radio play, the Finnish radio play adaptation by Radioteatteri (which I mostly remember word-by-word as I've listened it through dozens of times).
The story is so captivating, quirky, weird and full of amazing characters that even though I know what happens, I'm drawn back to it time after time. I used to own this faux-leather covered book version that had all the five original books and a few short stories before I gave it forward when digitizing my book collection to ebooks.
Just as Arthur Dent gets pulled into an adventure far away from home as Earth is destroyed to make way for an intergalactic highway, I feel like ending up on a desert island would be a similar adventure and just as The Hitchhiker's Guide to the Galaxy (the in-universe encyclopedia) is there to provide information and comfort for the intergalactic traveler, The Hitchhiker's Guide to the Galaxy (the real world book) could offer that same comfort for me all alone in an island.
💎 Luxury item: Steam Deck (+ solar powered charger)
Everyone who has a Steam library of games probably knows that we all have such a large backlog of games we've bought from sales and Humble Bundles and such that we've never played. When would be a better time to play through all of them than being deserted on an island? And with the added solar powered charger, I could be playing all day long through my never-ending backlog.
On a more serious note though, Steam Deck is a marvellous piece of technology. I got mine last fall and it has completely changed how I game. I also have PS4 and Switch but the amount of time spent playing those dropped significantly when I got the Steam Deck. It's (almost*) all I hoped Switch would be. (* the only exception being Nintendo's 1st party exclusives like Mario, Zelda and Pokemon franchises)
Steam Deck a versatile gaming beast with its multiple modes of gaming: short sessions while on the go, longer hand-held adventures at home or at hotels, big screen gaming at home connected to a projector and desktop gaming with a display, keyboard and mouse. And due to it being standard PC, you don't need to buy proprietary anything to it. You can use your regular mouse, keyboard, USB-C dongles, USB-C chargers and can even boot to a Linux desktop environment to be productive.
Given Valve's not-so-successful previous attempts with things like Steam Link and Steam Controller, I was sceptical of Deck but it turned out to be brilliant. I can't overemphasize how great this device is. And combined with Steam's incredible game library (and the ability to run other launchers like Epic Games and GOG), there's so much to play.
Some rapid fire game recommendations that are amazing on Deck since we're here: DREDGE, Katana ZERO, Slay the Spire, Stardew Valley (with keyboard & mouse), Dishonored, Dorfromantik, Backpack Hero, Dome Keeper, Wingspan, Firewatch, Mini Metro & Mini Motorways and Papers, Please. And all the great NES, SNES, N64 and GameCube games through emulation.
What are your 8 records, book and luxury item?
I'd love to hear what you'd bring! You can comment on this post by replying to this blog post in Mastodon via links below in comments section.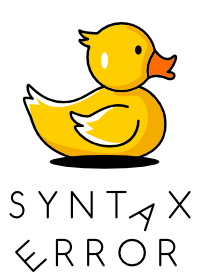 Sign up for Syntax Error, a monthly newsletter that helps developers turn a stressful debugging situation into a joyful exploration.