Reaction GIF board with Stream Deck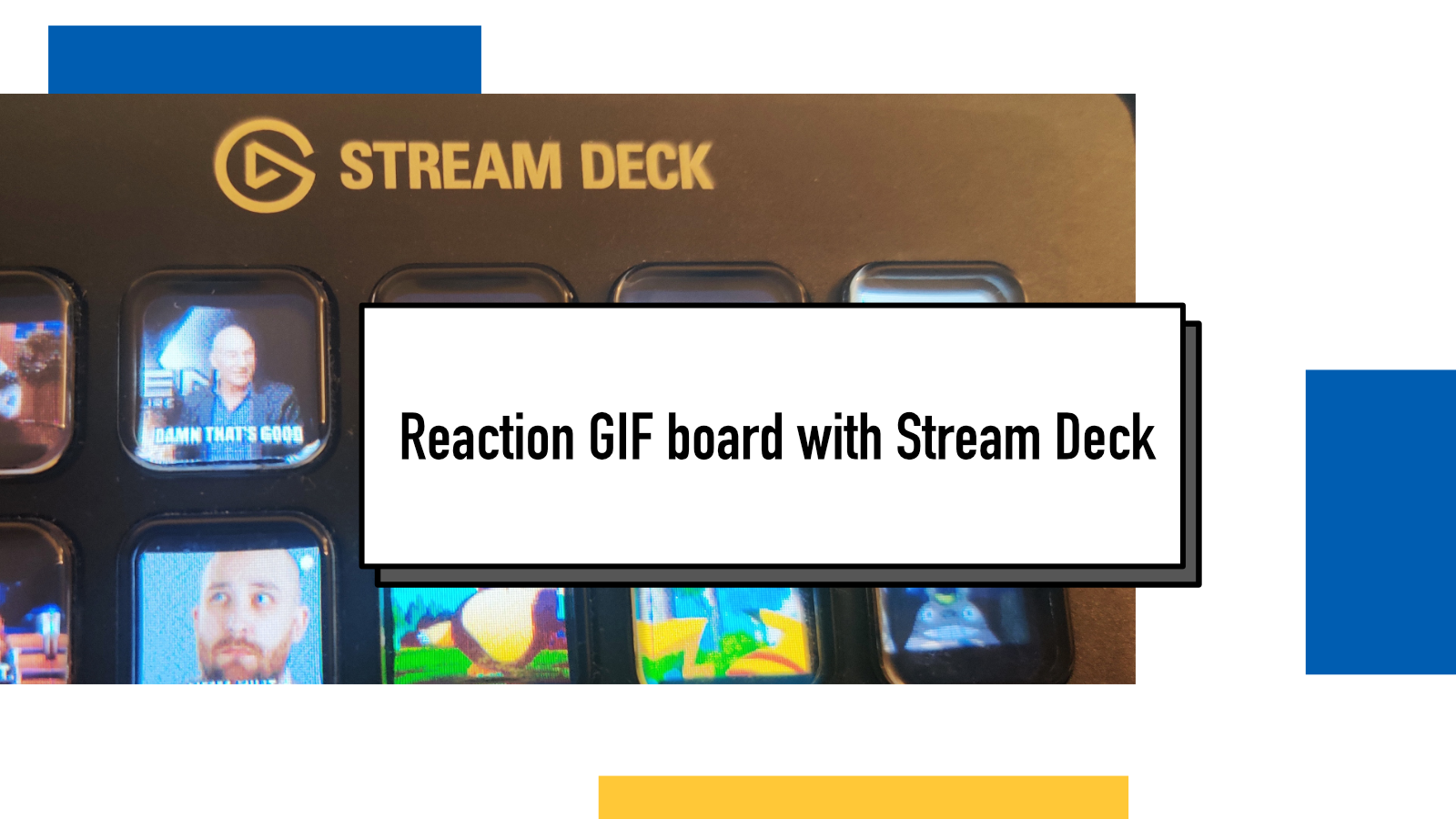 Last weekend I was watching lornajane's Twitch stream and we ended up having a discussion about the Elgato's Stream Deck in the stream. I've owned on for quite a while now, got it when I started doing streaming and then ended up using it much more for everything else than streaming.
One use case that I have for it, which is crucial in today's digital life is a reaction GIF / meme board.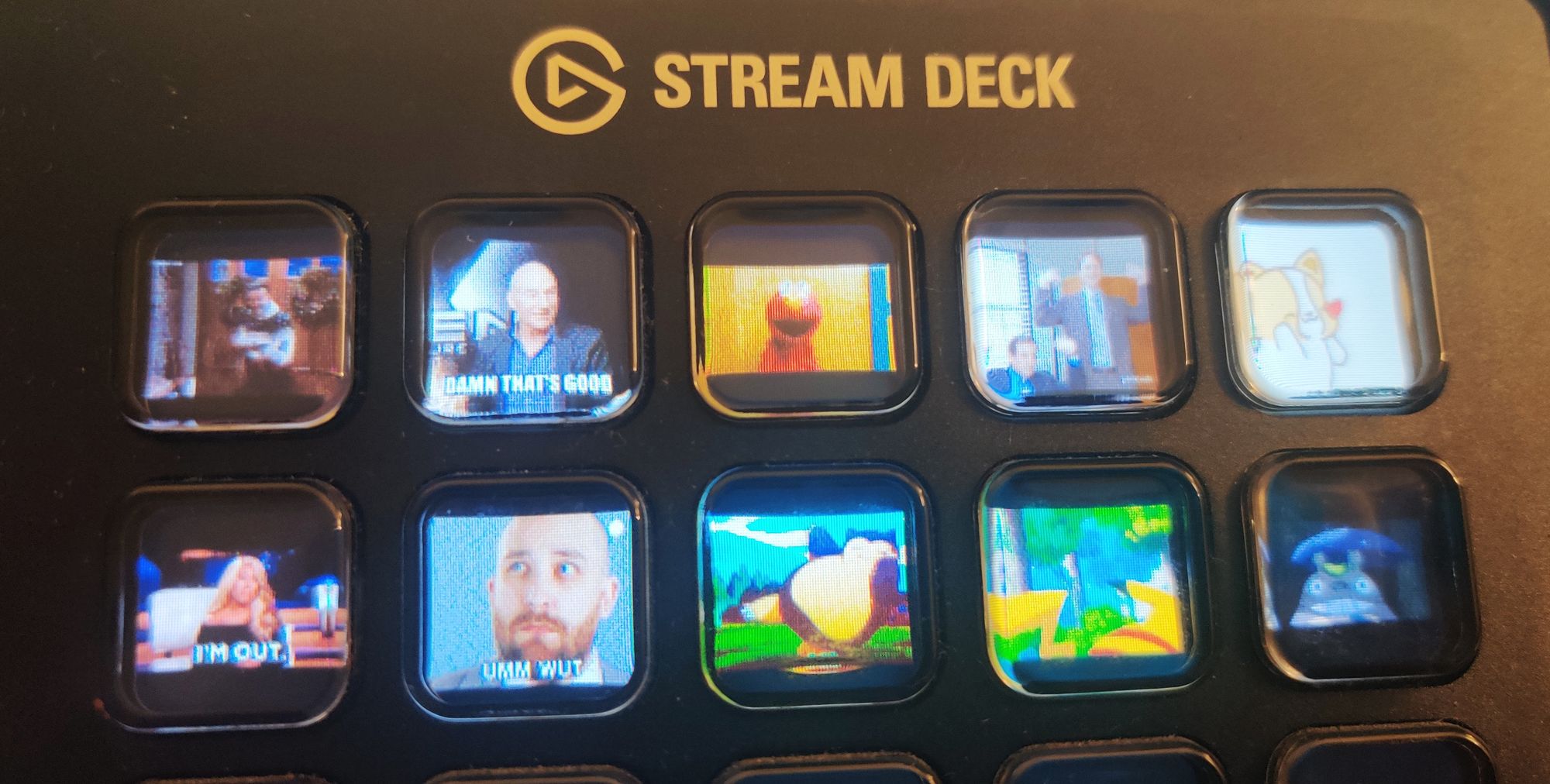 Stream Decks is uniquely well-suited for this task because each button is a small screen in itself. Which means that you can use the gif itself as the button icon so you don't accidentally send the wrong thing.
To create your own Stream Deck GIF reaction board, you need to add System > Text modules (we're just posting the link to the gif and Slack/Discord will show the animated gif in the UI).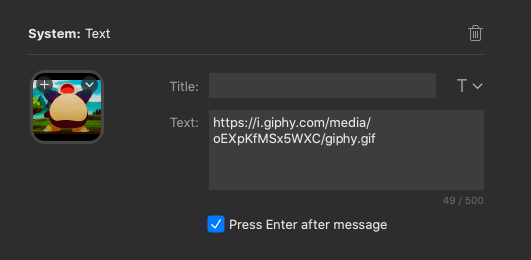 Select "Press Enter after message" if you want the button to directly post the gif link or keep in unselected if you want to use these reaction gifs as part of other messages.
Set the Text attribute to the Giphy URL and upload downloaded gif as the icon and you're good to go.
Now you're ready for the 21st century worklife and digital communities. You can be the fastest to react with the best gif and your coworkers will be in awe when you always have the best response to everything – instantly.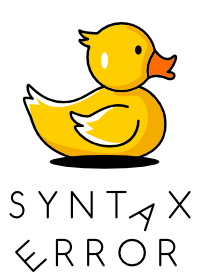 Sign up for Syntax Error, a monthly newsletter that helps developers turn a stressful debugging situation into a joyful exploration.