Traveling in connected, digitalized world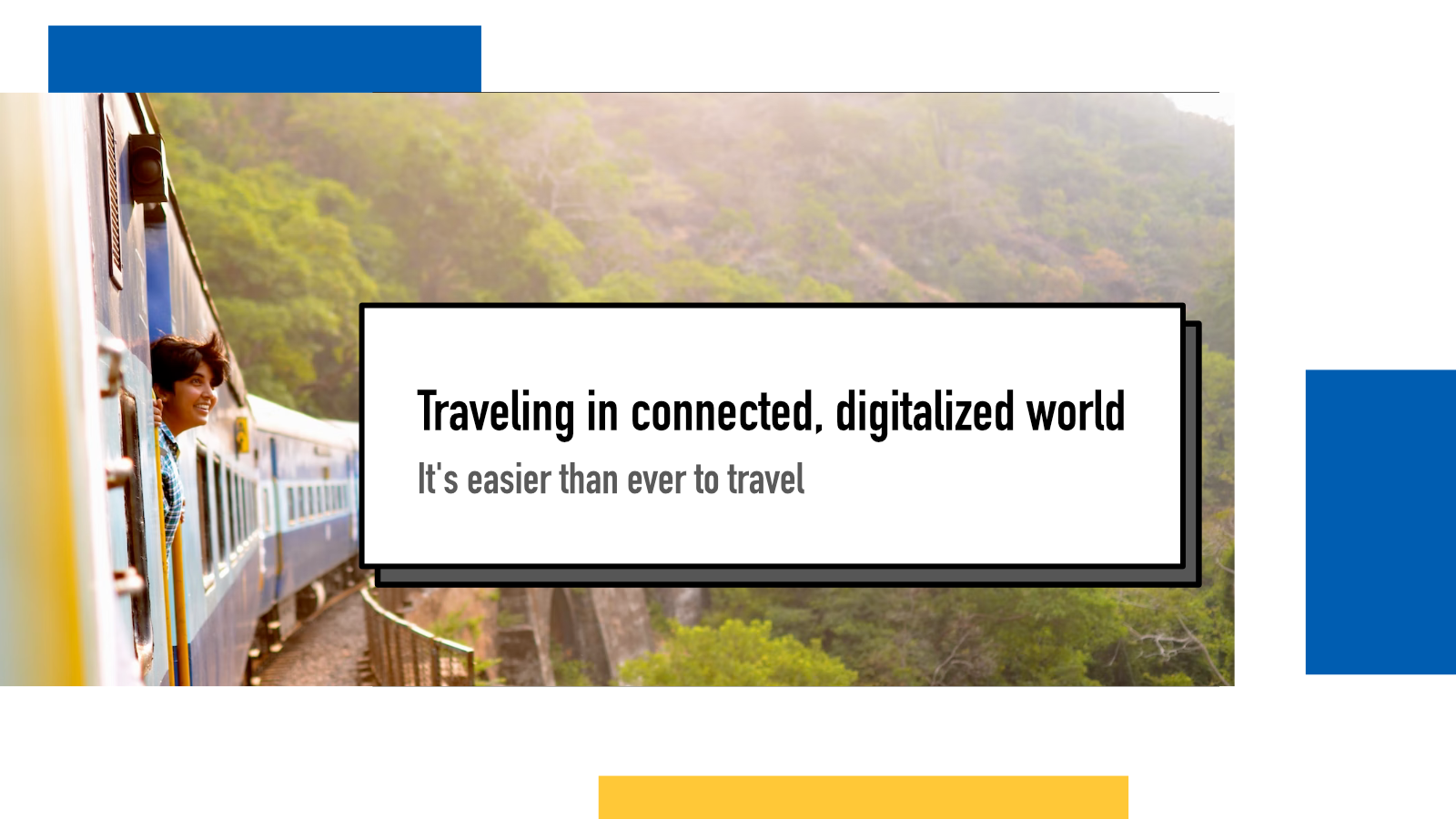 While I was traveling back home for the first time since moving to Berlin, I realized something very fundamental. Digital and connected world has made visiting other places so much easier and convenient than it used to be.
The ease of buying tickets and booking hotels
Internet and mobile apps make finding and booking transportation tickets and hotels so smooth.
My travel this time was:
Night train from Berlin to Stockholm
Taxi in Stockholm from office to ferry terminal
Boat from Stockholm to Turku
Local bus from ferry terminal to city center
Local bus from city center to Naantali (and back)
Train from Turku to Helsinki
Multiple busses, trams & subway trips inside Helsinki
Boat from Helsinki to Travemünde
Bus from Travemünde terminal to Lübeck
Train from Lübeck to Berlin via Hamburg
Not only can I book all these things on the fly from my phone and pay with the credit card, my phone also becomes the medium to show the tickets, check-in to boats and so on.
I have local transportation apps for a dozen or so European cities on my phone so that when I arrive, I don't have to figure out where and how to buy tickets. And pretty much all of them provide a guide feature too so I can just add in my destination and be told how to get there.
And sometimes schedules don't work and I need to make changes. This trip wasn't one of them but there have been plenty of times when I've booked a hotel via a hotel app while arriving to a new, previously unexplored city because of train delays.
A small review of Snälltåget night train from Berlin to Stockholm
This trip, I was excited to test out Snälltåget's night train from Berlin to Stockholm. Usually I've been traveling by day which means a lot of transfers on that trip (in Hamburg, Fredericia and Copenhagen). Night train was single connection, 17.5 hours over night.
Overall, the experience was great. Despite the nightly passport control wake ups, I slept so good. I loved that I didn't have to wake up super early since the train arrives to Stockholm around 14.15. So I got to wake up slow and sit on a couch in a private compartment watching movies and staring at the Swedish countryside.
There were a few downsides though but nothing too major.
The lack of electric outlets was a bit of a let down since it meant I couldn't use my laptop. They do provide USB charging ports though so I was able to keep my iPad up and running throughout the trip while watching movies.
The beds are small – in every way imaginable. I'm ~182cm and it was barely long enough to not have to sleep in an awkward position but not long enough to really stretch myself. It was also very narrow, I think probably 60-70 cm so while lying on my back, my right arm was danling off the side. Also turning around was a bit challenging because of that, can't just roll over or you roll to the floor. And finally, the upper bunk was very close which made the experience quite claustrophobic. I did struggle with that especially in the beginning but it ended up being less of an issue at the end luckily.
Overall, like I said, it was a great experience and I'll definitely use that as often as I can when I travel between Finland and Germany. It is expensive though unless you're okay sleeping with 5 strangers in a small tight compartment, which I'm not anymore. I paid 3999 SEK (~370 euros) for a one way trip, booking the entire compartment for myself.
There was a kiosk open from Berlin to Malmö and a proper restaurant car from Malmö to Stockholm but I didn't try them out this trip. Staff was super kind and helpful and so was the border control when I was trying to find my passport in the darkness of the night when being woken up.
A small review of Finnlines boat from Helsinki to Travemünde
To get back home, I decided to test out Finnlines' boat trip. I've traveled between Finland and Germany a few times with them 10-15 years ago.
In Helsinki, the boat leaves from Vuosaari which can be access with a subway + local bus combo and from the terminal, there are shuttle taxis to the boat.
The entire trip takes roughly 30 hours, the boat has a restaurant with three meals (dinner, brunch and dinner) and the food is okay. Nothing fancy but it keeps you fed throughout the trip. There's also a small cafe, small bar, a souvenirs shop, a sauna and a massage.
My biggest concern up front was 30 hours alone without Internet on a boat that doesn't have much to do. Towards the end of the trip, I did start to get a bit bored but for most part of the trip, I spent the time creating materials for a course I was lecturing in the week after. Building a browser extension that uses and external API from the Internet was a bit of a challenge without an Internet but I got most of it done and had plenty of time to fine tune the details.
Compared to the night train, there were a few big benefits. First, the room is way bigger and the bed is nicer and there's no constant fear of hitting your head to the top of the upper bed. There were also enough electric outlets so I was able to get stuff done with my laptops. And since it's a boat, there's plenty of room to walk around and eat in the restaurant.
It would have probably been super fun with a friend or two – playing games, chatting, enjoying life – but I managed to have a good time alone as well.
This time, the weather was also nice and for most of the time, if you weren't looking outside, you couldn't tell that you're on a boat. That was a big plus for me since I get sea sick rather easily which was a big concern for me.
Arriving late in the evening (21.45 on Sunday night) to Travemünde was not an optimal schedule but I booked a hotel in Lübeck and figured I'll probably find a way to get there from the terminal.
There was basically no signs or any help for finding a bus stop to get out from the terminal (and when I emailed them earlier asking for help, Finnlines replied "there's a bus stop but we don't know when buses go". To be honest, I expected a bit more customer service after paying ~400 euros for their services.
Lucky for me, there were people who knew what they were doing so I followed them to the bus stop, got to Lübeck, slept well and took the train via Hamburg to home in Berlin.
Having friends everywhere is a nice bonus
Another thing that makes travel fun is that I have friends everywhere. When I had a few hours in Stockholm to spend between my train and boat, I hang out with friends, talked about tech and community and drank a few glasses of sparkly wine. In Helsinki, I combined work, conference organizing and meeting with friends for five days straight.
Next month I'm heading to another conference in Amsterdam and in addition to conference and new friends, will be meeting old friends for a few days. In December I head to Prague and will do the same.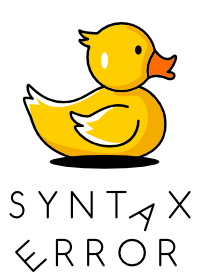 Sign up for Syntax Error, a monthly newsletter that helps developers turn a stressful debugging situation into a joyful exploration.