My home office setup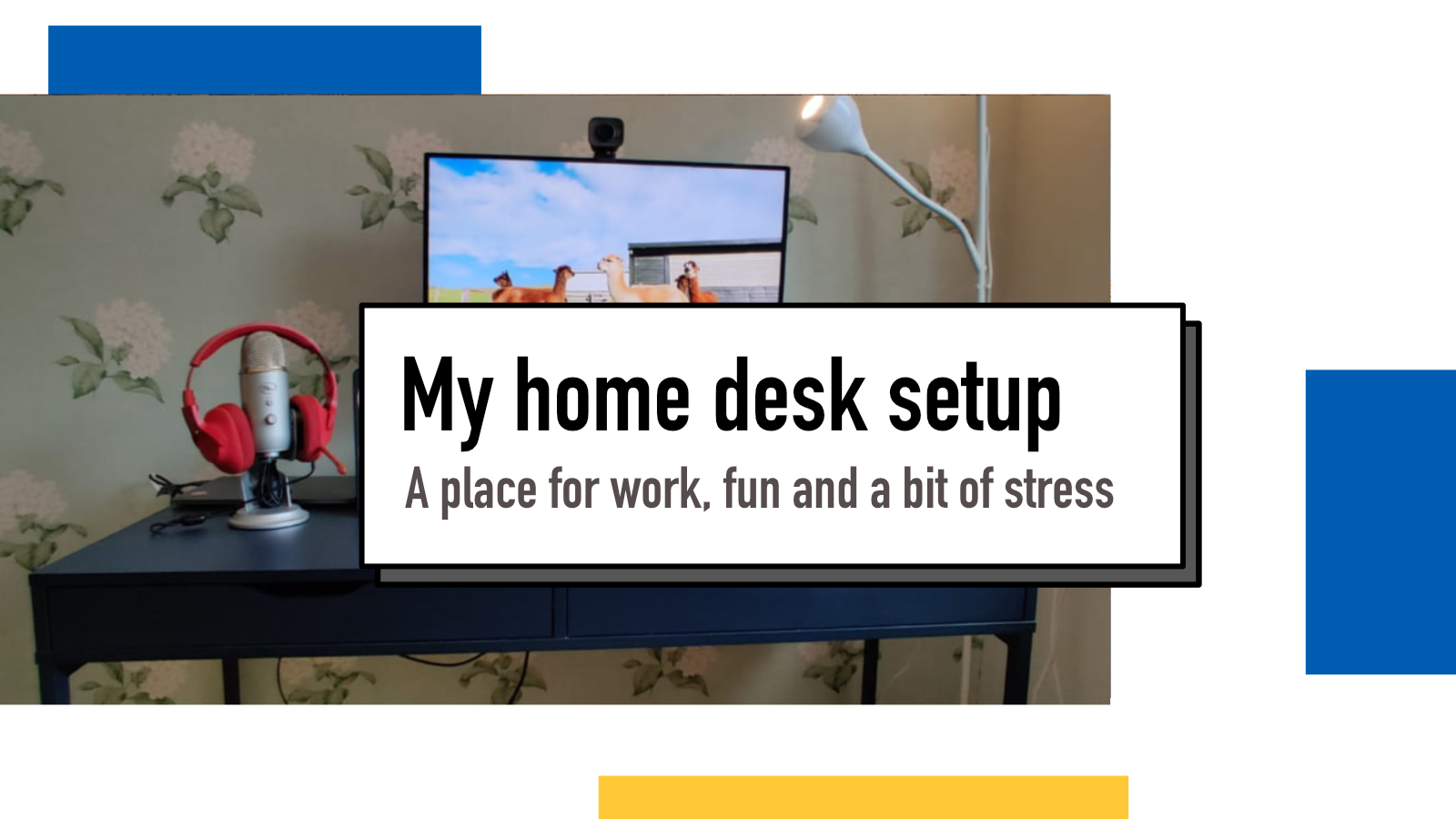 Inspired by Kara Luton's post on her setup, I figured I wanted to share mine as well. My setup pre-pandemic and 11 months into the pandemic are very different. A year ago, my setup was mostly "a laptop", I have now made temporary improvements for the time I'm spending all my hours at home.
I'm a big fan of remote work but not work from home. I like my ability to do my work wherever I am: in the office, at home, on the road, from a pub, from a hotel lobby or in the train. That's why my setup has for a long time been very minimalistic and focusing on things I can bring with me everywhere. I'm very much looking forward to returning to that mode when this pandemic thing is finally under control, hopefully before the end of this year.
But like many others, this year that has not been a priority so I've made enhancements to my setup. Here's where I do most of my work these days.
My desk setup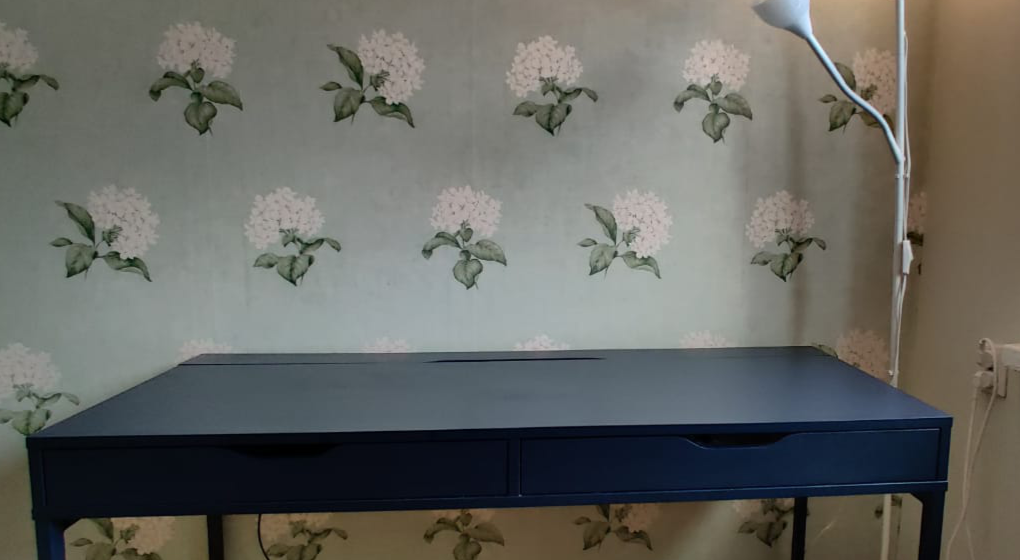 Let's start with the desk. It's IKEA's Alex desk with two drawers in front. By the time I bought it, it was one of those desks that was on every Youtuber's home office setup.
In the left drawer, I keep my electronics: main powerhouse being an Amazon Basics 6-port USB charger that keeps all my USB-powered devices up and running and easy to access.
In the right drawer, I keep my stickers. Oh, I love stickers and now that there hasn't been live conferences in the past year, I've accumulated a lot of stickers I can't wait to take with me to events in the near future. The right drawer also stores all my random papers that are waiting to be taken away.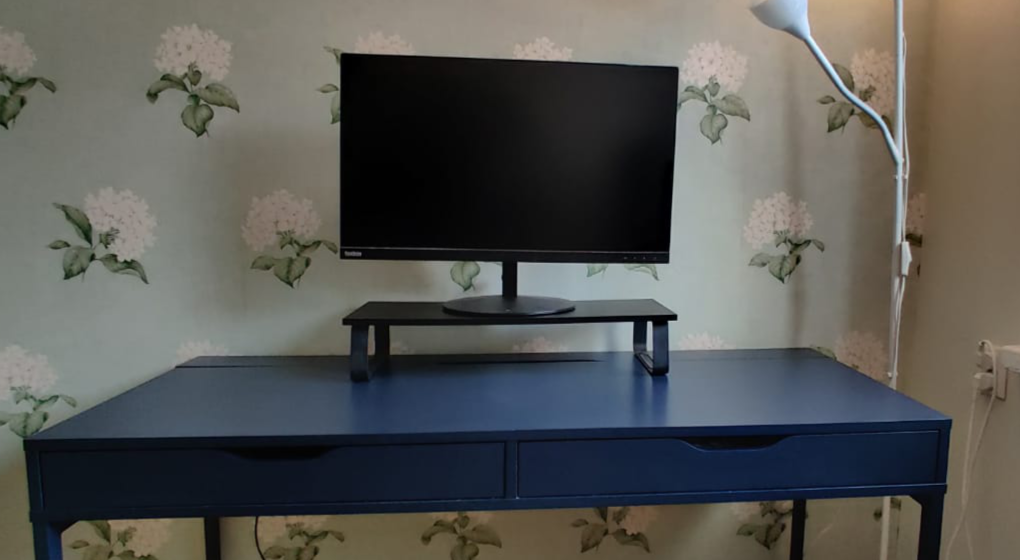 On top of the desk, I have a generic black display stand that not only lifts the display up for better ergonomics but also provides a nice nook to keep my keyboard in to provide bit more depth on the desktop.
As my monitor, I recently upgraded to ThinkVision's 27" screen with a USB-C connection so I can get power, video, audio and peripherals with just a single cable.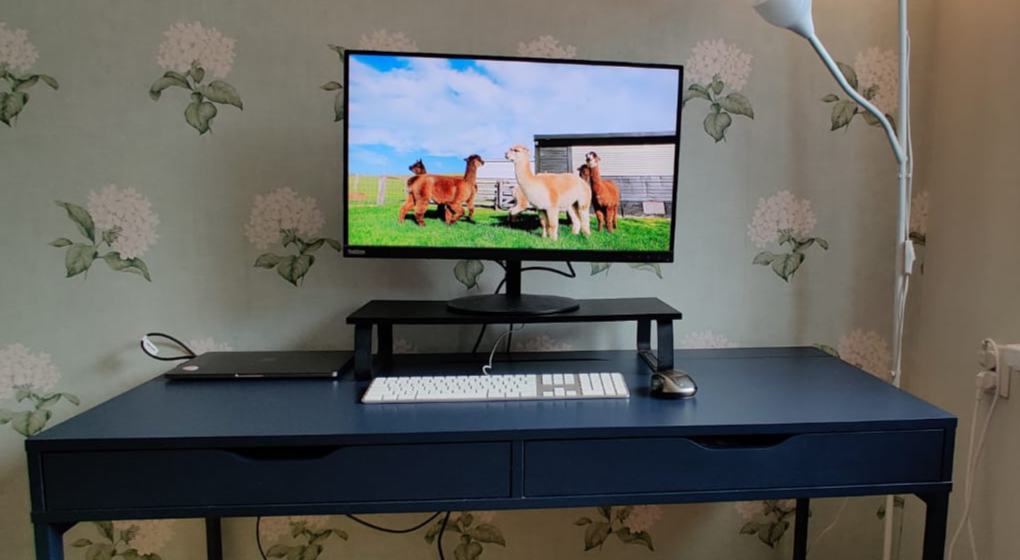 Once we add the main computer and peripherals, we start to see a bit more lively setup. I'm a fan of Apple's keyboards, my current one is a full-width corded keyboard but I actually prefer a smaller bluetooth one that reached its end of life and I haven't had the willpower to part with my money to replace it. For a mouse, I tend to really start liking mice that are then quite quickly removed from production. Luckily my Microsoft Mini Explorer mouse has been almost good for a long time (the scroll wheel is busted though which makes me a bit sad).
As my laptop, I run a 13" Macbook Pro (one for work and one for personal stuff) and I love alpacas, hence the background. I've been using Macbooks since 2014 and haven't looked back since.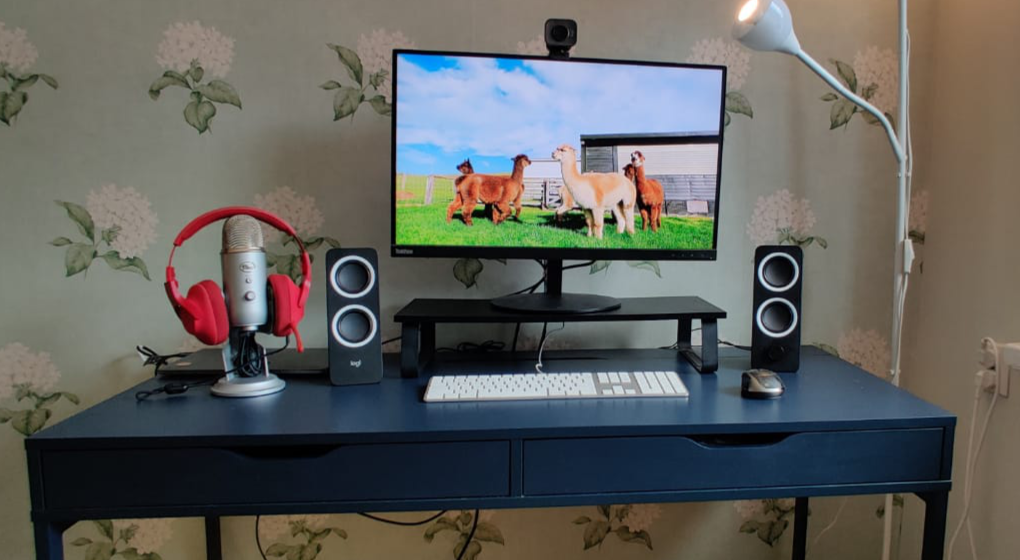 To gain access to both ways of communication, I temporarily upgraded my speaker situation with Logitech Z200s. They are bit big and bulky to my taste but since I'm stuck at home for a while longer still, I figured I'll get some value out of them during the pandemic and sell them once I'm able to pack my backpack again.
For basic meetings and calls, I use my beautiful red Logitech G433 headset. When I'm doing a talk or presentation, I switch the microphone to Yeti Blue to maximize the audio quality.
To get good quality video, I have Logitech's (see a pattern?) Streamcam which also has a tripod mount that is brilliant for doing presentations and talks while standing up.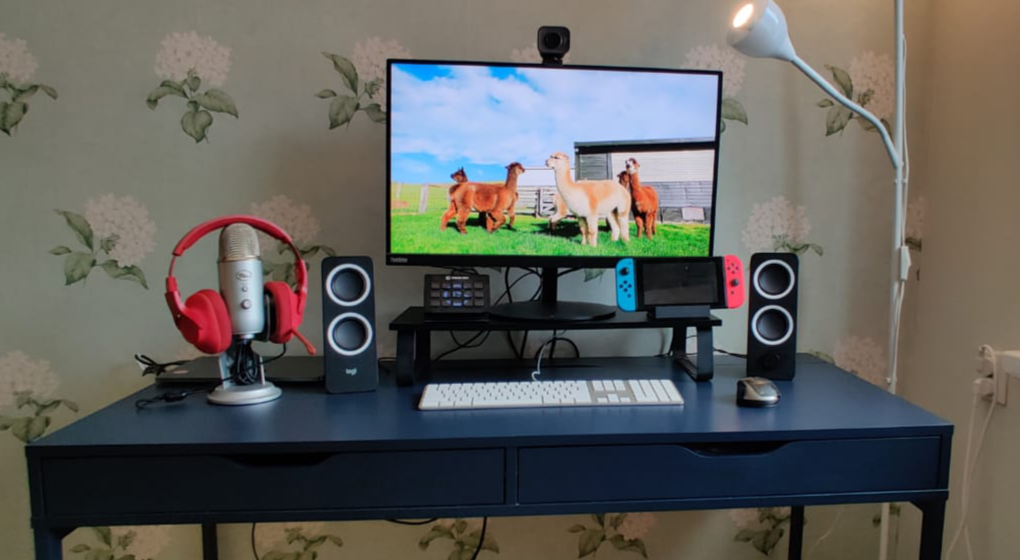 And finally to add a bit of luxury on top, I have two interesting pieces on top of my display stand. On the left, I have Elgato's Stream Deck which is not only a nice accessory for streaming but also really nice for a lot of custom things. For example, I have a custom profile for all the important shortcuts when playing games in Untap.in platform. No more need to memorize weird shortcuts as I can configure (and even combine) them to Stream Deck with easy visual icons. And of course, I have set up a selection of the best reaction gifs to be posted in Discord and Slack.
On the right is my Nintendo Switch. I have a full setup with a projector in my living room but at my desk, I want to take a bit of a break every now and then. I use Skull & Co's Jumpgate dock (PSA: 3rd party docks can brick your Switch so it's a calculated risk, I'm not recommending you to buy one) that I bought for two reasons: it's great for travel as you can separate it's Core USB hub and store that in your pocket and then connect the Switch to any TV or projector as you go. And second, the Core also functions as a great small but versatile dongle for my Macbook when needed.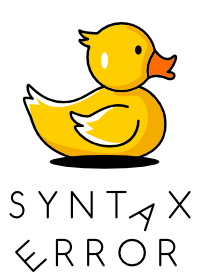 Sign up for Syntax Error, a monthly newsletter that helps developers turn a stressful debugging situation into a joyful exploration.