Projects I'm proud of: Newsletters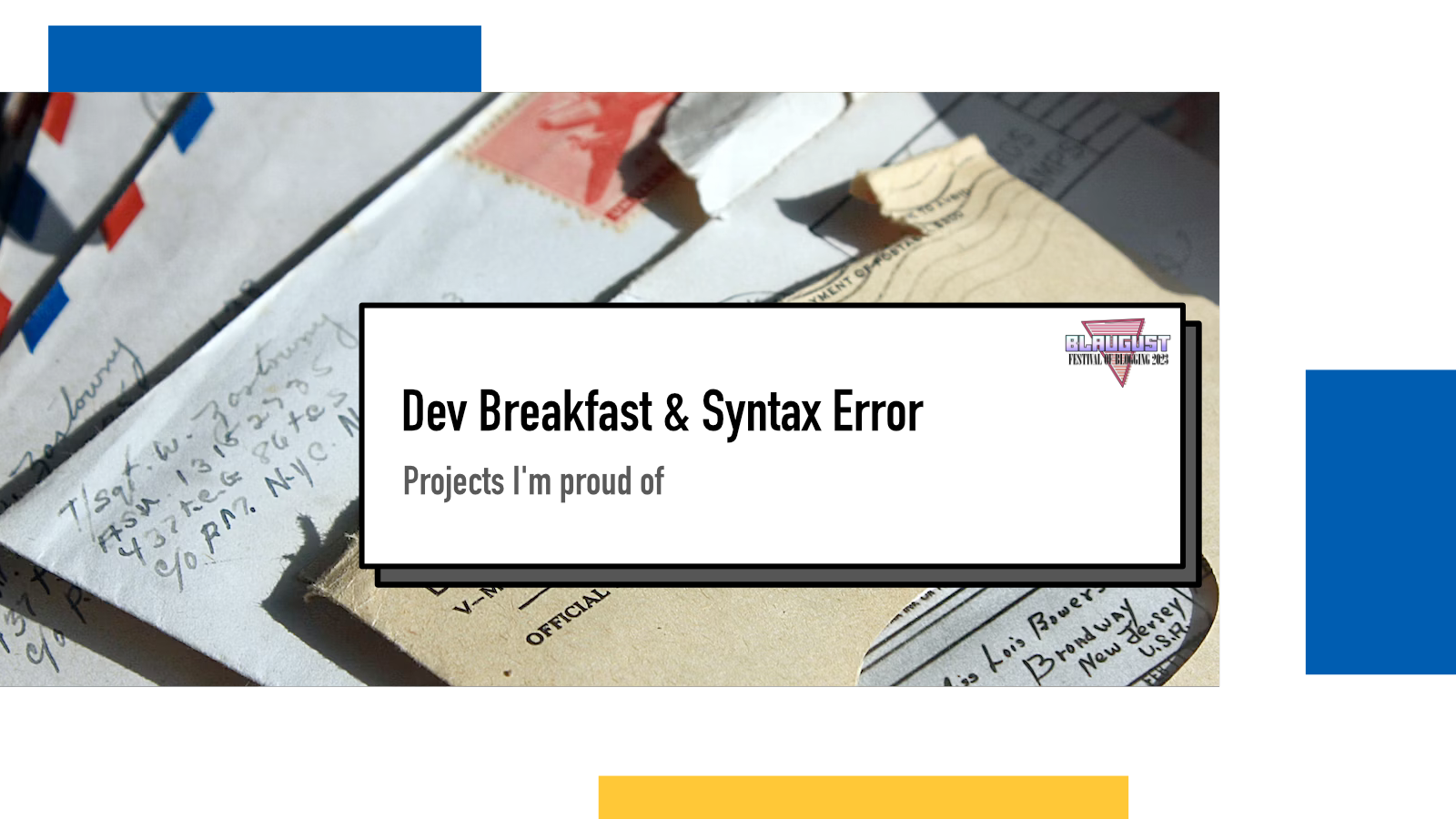 Blaugust is a month-long event that takes place in August each year that focused on blogging and other serialized content. The goal is to stoke the fires of creativity and allow bloggers and other content creators to mingle in a shared community while pushing each other to post more regularly.
This week's theme is Introduce yourself and I decided to do that through sharing a few projects that I've done since I think these stories will share quite a bit about who I am as a human being as well.
Today is a two-for-one special Wednesday deal!
I'm always experimenting with new things, especially when it comes to telling stories and sharing inspiration and knowledge. Today I'll share stories of two developer newsletters I've been involved in running.
Dev Breakfast by Futurice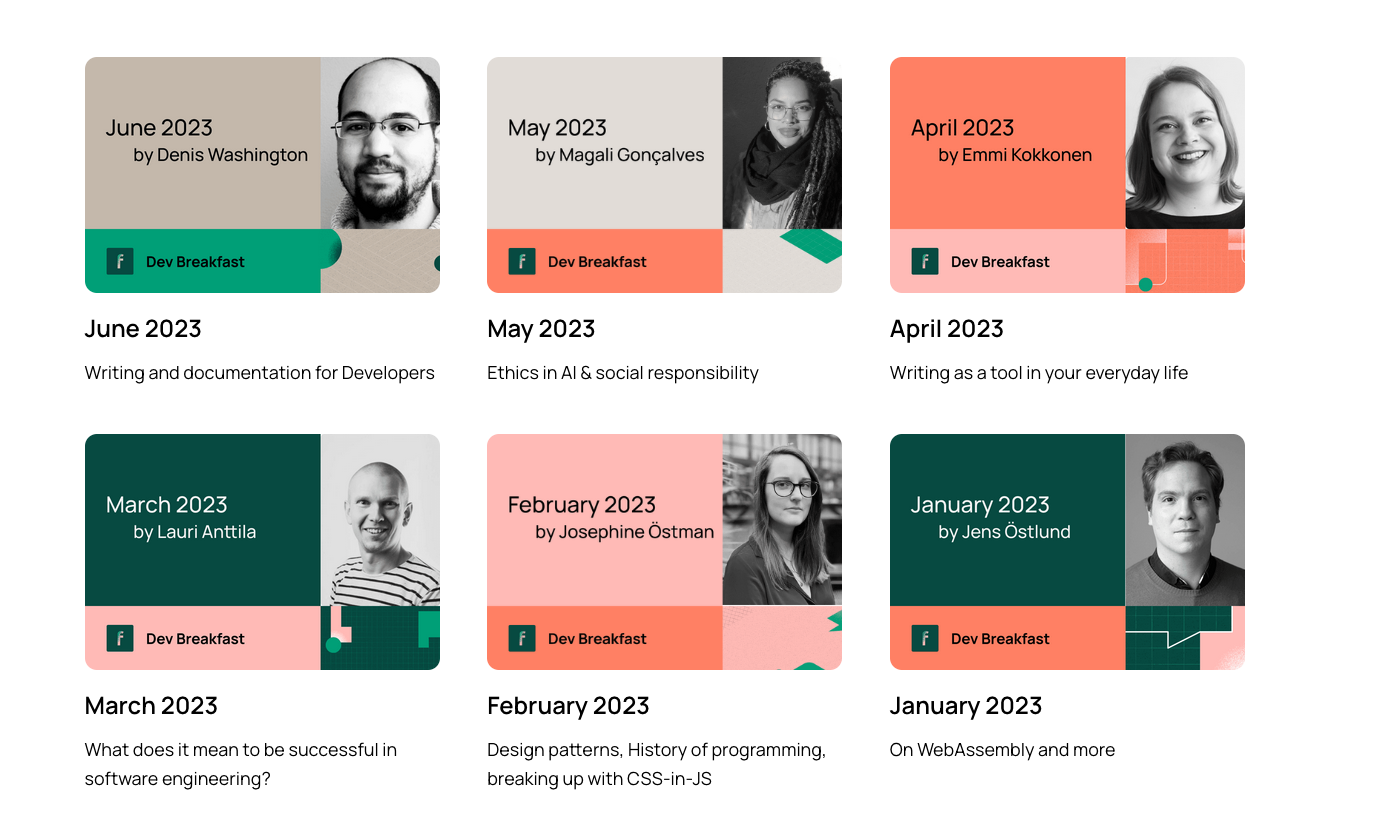 I joined software consultancy Futurice in 2018 and transferred into a full-time Developer Advocate position in the summer of 2019. Even before I started in the role, I'd been pitching an idea for starting a developer newsletter.
Luckily, I had a great partner in our marketing team who shared my idea and in August of 2019 we kicked off Dev Breakfast, a monthly newsletter from developers to developers.
It was a recruitment marketing tool for us in the company but I wanted it to be something that any developer could enjoy and share even if they never were interested in joining us or hearing about us. From the recruitment marketing perspective, I had two leading principles:
I wanted to build a high-quality newsletter that would land on the email inboxes of developers once a month, keeping our name connected with quality regularly in their minds so that when they'd start thinking about switching jobs, they'd remember we exist and have positive thoughts about us.
I wanted to build a way for us to stay in touch with developers between touchpoints. We'd meet them in meetups, student events, recruitment fairs, conferences, project work and other places. By inviting them to subscribe to the newsletter, we'd have a way to stay in touch with them between these touchpoints.
In the beginning, the first few months I was creating the content and the marketing team was taking care of the operations. It worked well but I realized rather quickly that what I had to share was just one man's opinion, based on one man's interests and that probably wouldn't be that interesting to a large and diverse audience for long.
The smartest move I made was to pivot the content curation. Instead of me, I recruited developers from our company - across different tech interests and across different offices around Europe - to do the curation. This lead to each month's issue showcasing a different developer and bunch of articles, posts, videos and tools from the Internet they found interesting. Diversifying the authorship helped grow a bigger and more engaged audience.
Sidenote: I personally loved reading all the newsletters as I got to learn a lot every month both about the people I worked with as well as the technical topics they cared about.
Even after I left the company, I'm still a happy reader and wait each month for the newest newsletter issue to arrive in my inbox.
One sign for me that it was a success was when the company decided to branch out and start a Design Breakfast newsletter following the same formula but for designer audience. The more important sign was when people would tell me that they really enjoyed the newsletter and were happy subscribers.
I ran the content side of the newsletter from its inception in 2019 to when I left the company in 2022, finishing with full 36 months, a nice moment to pass the torch to the next person.
If you're a developer who wants to learn and get inspired by other developers, I recommend heading over to https://futurice.com/devbreakfast and signing up!
Syntax Error by myself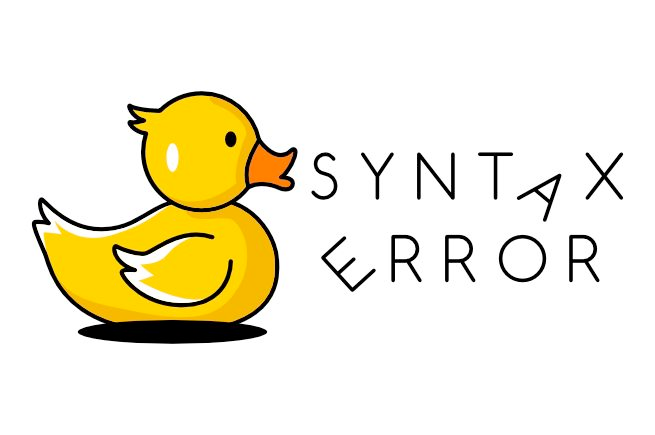 At the end of 2022, I knew I had to take a break from my work to focus on my physical and mental health. Like in 2015, when I switched from software development to community management and wanted to stay on top of things and started a tech meetup, I was in a similar situation this time.
I knew that this break from developer relations would be a temporary one so I wanted to keep running a couple of projects I call "lifeboat projects". Projects that if and when I'd be ready to return to developer relations, I'd have something to show.
Syntax Error was born in a hotel room in Prague in December of 2022. (If you're following these stories, you notice that a lot of projects are started in hotel rooms...) After a rough patch at work, I was attending DevRelCon and got so much inspiration I had to channel it somewhere productive.
So I sat down, created the concept, signed up for Ghost account and started writing.
For years, I've been helping developers debug their code. Whether it's been senior developers at work or juniors early in their career through teaching and mentoring, I've seen similar patterns in people's approaches and wanted to help them become better at it.
So I had a lot of stories and a knack for writing, combined with a desire to share to developers everywhere what I can.
Syntax Error is a monthly newsletter that helps software developers turn a stressful situation into a joyful exploration. Each month, I craft a newsletter sharing tips, stories, tools and experiences about fixing issues in your code.
The next issue comes out August 17th and will feature tips for how to debug your CSS issues. If you'd like to get one for yourself, you can subscribe at syntaxerror.tech. I also offer the issues in the web or via RSS feed if you prefer those over emails.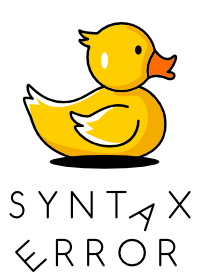 Sign up for Syntax Error, a monthly newsletter that helps developers turn a stressful debugging situation into a joyful exploration.