Future Frontend 2023 Recap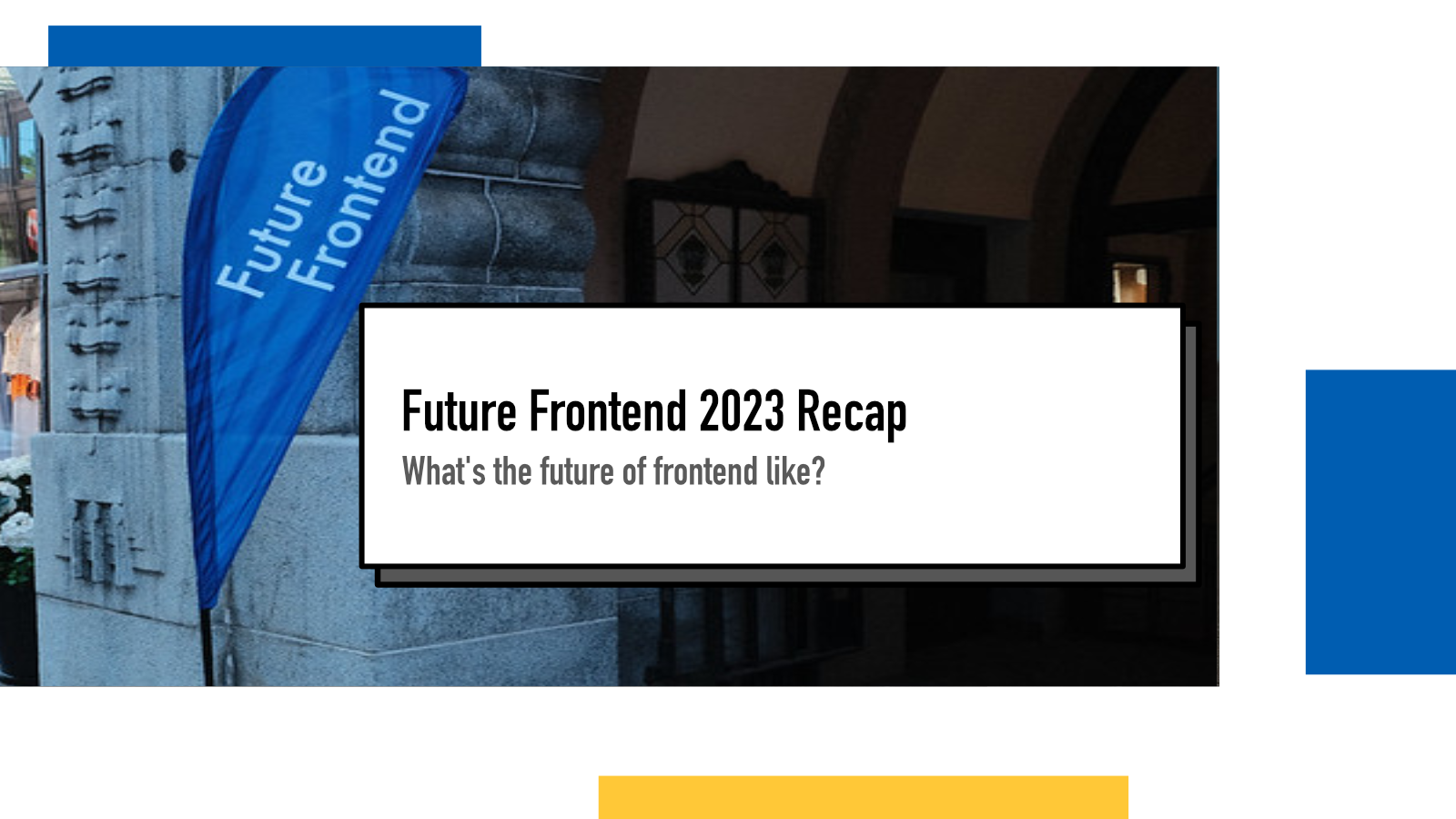 It's been a while since my last conference, DevRelCon in Prague in December. Earlier this summer, we organized Future Frontend in Helsinki to gather together developers building or interested in the new things that frontend ecosystem is going through. The conference is a continuation from our previous React Finland conferences as we decided to pivot the topic from React to a wider perspective.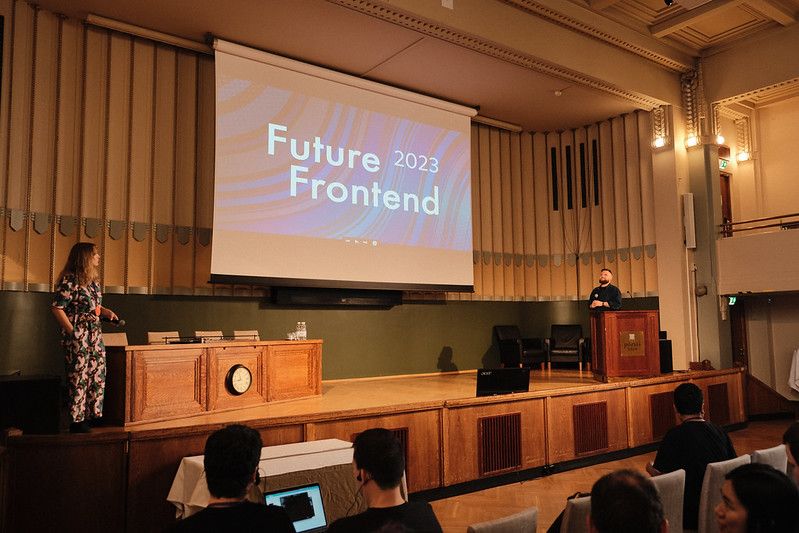 One of the cool things we did this year was to have talks in sessions of 2 or 3 talks and then a combined Q&A / short panel discussion with the MC and speakers at the end. It really brought together the concepts discussed and provided the audience a good opportunity to dig deeper with questions.
Here are my picks for the talks that I, from a participant point of view, enjoyed the most – checking out the rest will be left for homework to you! You can find all the talks from our Youtube channel.
Creating universal design systems across web and mobile with Utility First Styling by Mohammad Khazali
Establishing the rules for a universal design system by Thaís Santos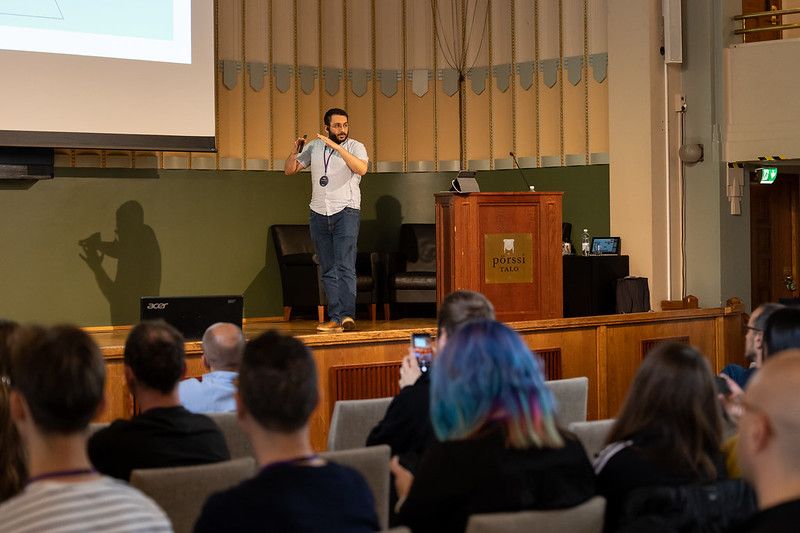 This double session on the first day of the conference discussed universal design systems from two perspectives. First, Mohammad Khazali introduced the the topic from developer's perspective and in the second talk, Thaís Santos took a look at the topic from more of a designer perspective.
Universal Design Systems are design systems that aim to provide a set of design tokens, components and guidelines for building across different devices: web, iOS and Android.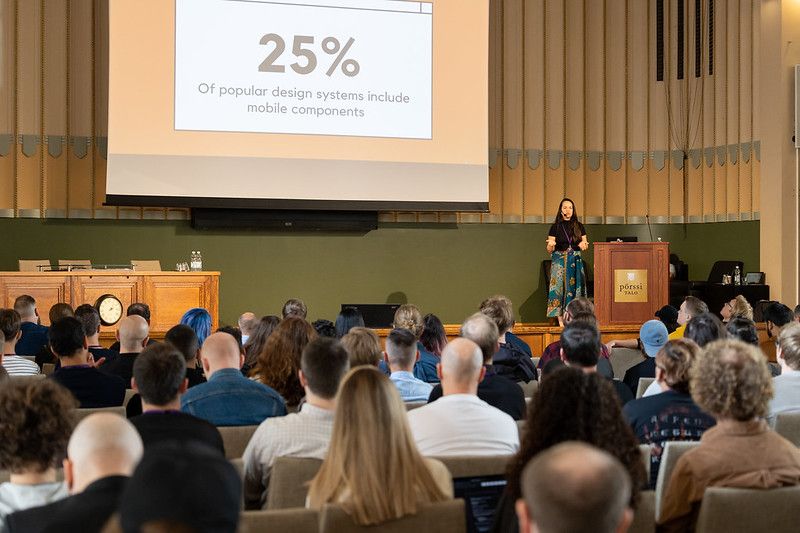 One thing that really resonated with me was one of the latter points in Thaís' talk about how just having tokens and components is more of a library but adding documentation and guidelines for why and how and when to use them and how to combine them, is what makes them an efficient and enjoyable design system to use. That applies to so many things in software development and it was great to see it brought up in this talk as well.
Adaptive Music for the Web With RNBO by Tero Parviainen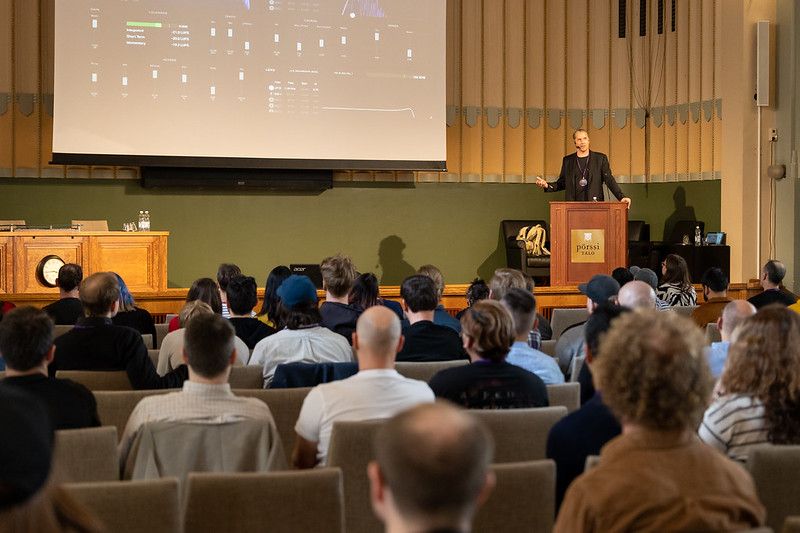 One of the talks from the first day that sparked a ton of great discussion was Tero's session about adaptive music with RNBO.
I do random shit and then notice when something is amazing and continue doing that.
Tero introduced the concept and a few web projects in the start but spent most of the talk doing a live demo, building an ambience sound generator that listens to sounds around it and generates music based on that.
It's always amazing to see these kind of live demos, especially audio ones where there's a constant stream of audio and by adding nodes changes it live as the demo progresses.
Everything's better with friends by Sunil Pai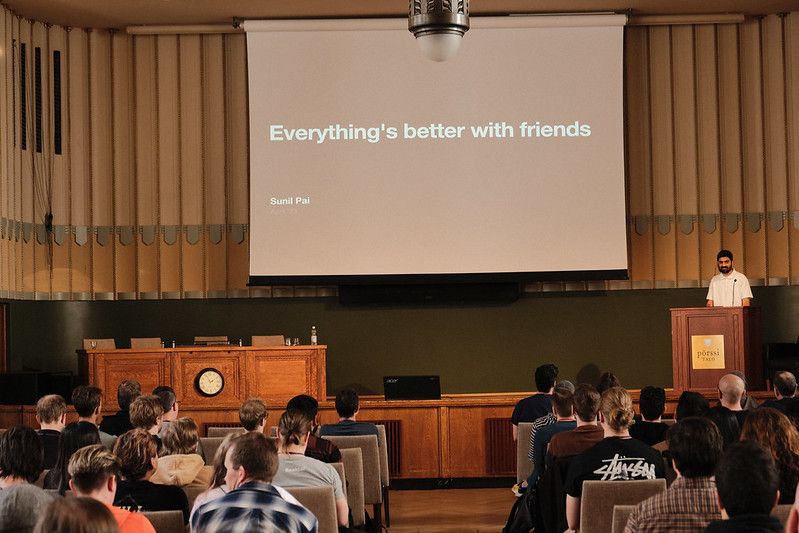 Sunil's presentation about the future of Internet being multiplayer was a blast! It was a great combination between fun and highly entertaining presentation with great technical content. He talked about the challenges and opportunities in building collaborative applications on the web.
Sunil has built Party Kit, an open source deployment platform for AI agents, multiplayer and local-first apps, games, and websites, which he opened up for public use during the talk.
Hacking meaningful connections with humans by talking to (toy) rodents by Stephanie Nemeth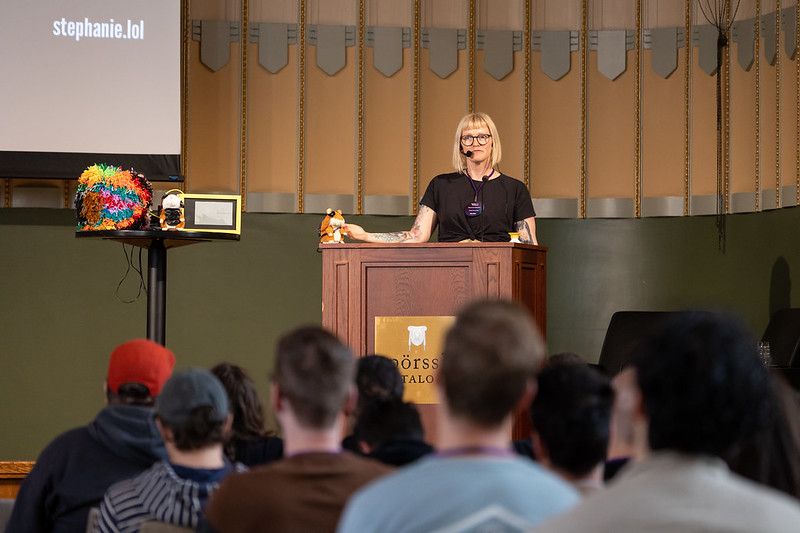 The best was left for the last! The talk I was most waiting to see was Stephanie Nemeth's brilliant talk. She had built a giant pom pom that generated art into an eInk screen when hugged and two hamster plushies that talked: when you hold one's paw and talk to them, the other hamster gets all excited, starts to shake and repeats what you said in a high pitch hamster voice.
I love these kind of projects and the showcases that people bring to meetups and conferences. Experimentation, learning new things, tinkering and in general, creating happiness and joy into the world are all great things.
Thanks!
Big thanks to our team of organizers: Juho, Tuuli, Eemeli, Toni, Harri and Aleksi for the great work, to our volunteers Jeanne, Joonas, Josefina, Ari and Clément for helping us make the event a reality, to our sponsors Gofore, Elisa, Knowit and Alma Media for enabling us to bring this community together, to all the fantastic speakers who joined our event to share what they are working on and of course all the participants for being part of this community.
We're already put the wheels in motion for 2024 event and I can't wait for the event.
Other people's recaps
If you've shared your experiences of the conference, let me know (for example in conference Slack (@juhis) or in Mastodon (@hamatti@hamatti.org)) and I'll add it to the list.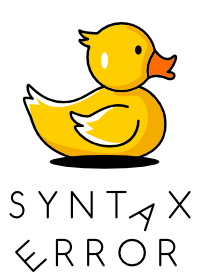 Sign up for Syntax Error, a monthly newsletter that helps developers turn a stressful debugging situation into a joyful exploration.