Year in Review 2020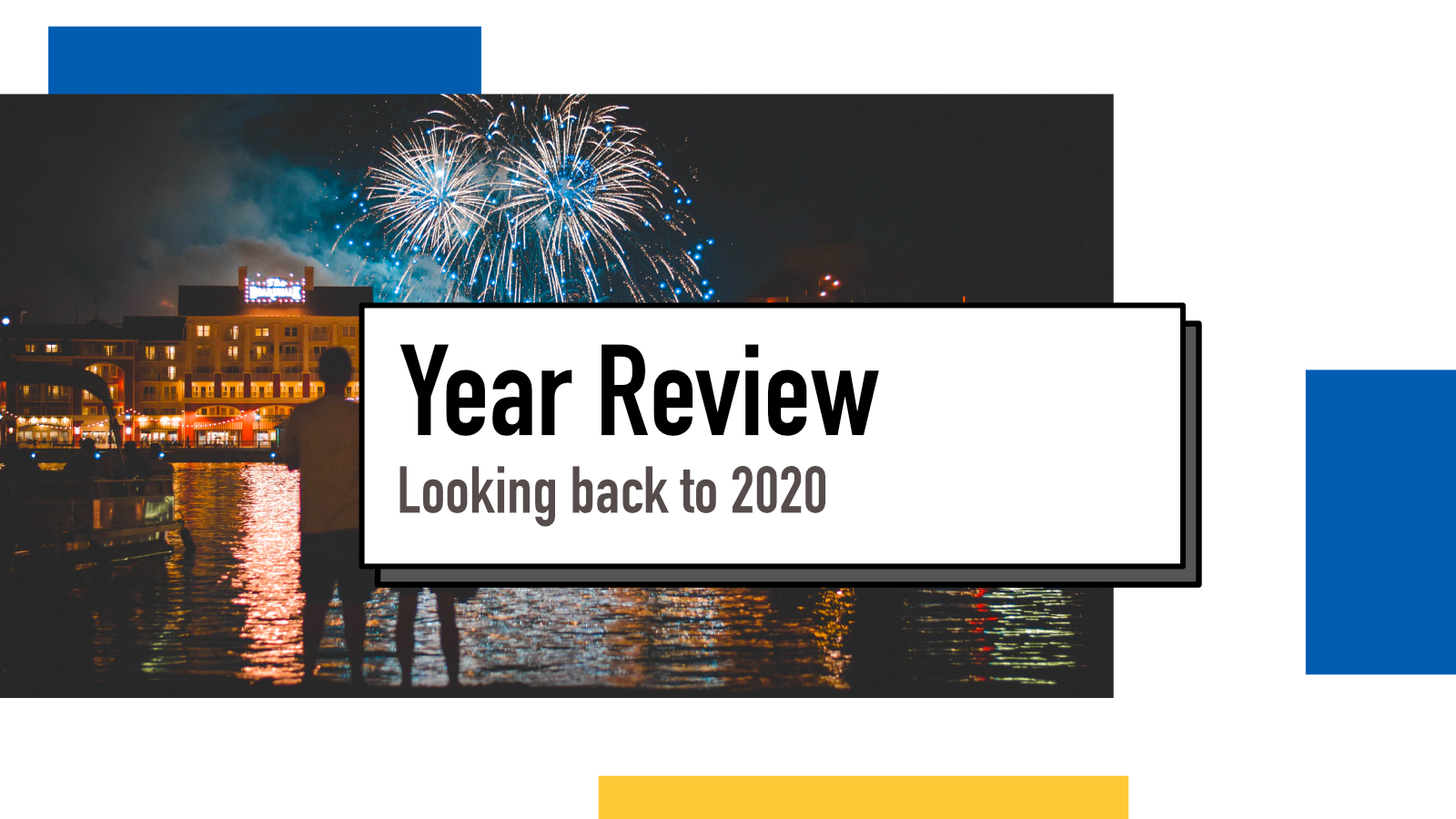 It's never been this difficult to write a post looking back to the previous year. Usually I've been filling in Year Compass which is a nice tool for doing a personal end-of-year retrospective and gently starting to plan the next one. I've also gone through my calendar to see what fun things have happened and feeling hopeful for the future.
Well, 2020 has been a quite different year. And I've been struggling to figure out what kind of record of 2020 I want this post to be for myself. Some good things did happen but most of the year was honestly shit. I hope that as years pass, this year too will be filled with nostalgia and good memories and not so much misery and angst.
2020 before pandemic
The year got a really nice start. Just a few days before the Christmas holidays, my new role as a developer advocate had been confirmed to continue as a permanent position and I had high hopes for the year.
January and February were filled with great events: hosting meetups, hosting workshops, giving talks and meeting people. I planned a 6-week trip to Stockholm, Copenhagen, Berlin, Munich and Stuttgart to meet local developers, give talks in meetups and conferences and get to know my colleagues in those cities better. 2020 was gonna be the best year of my career.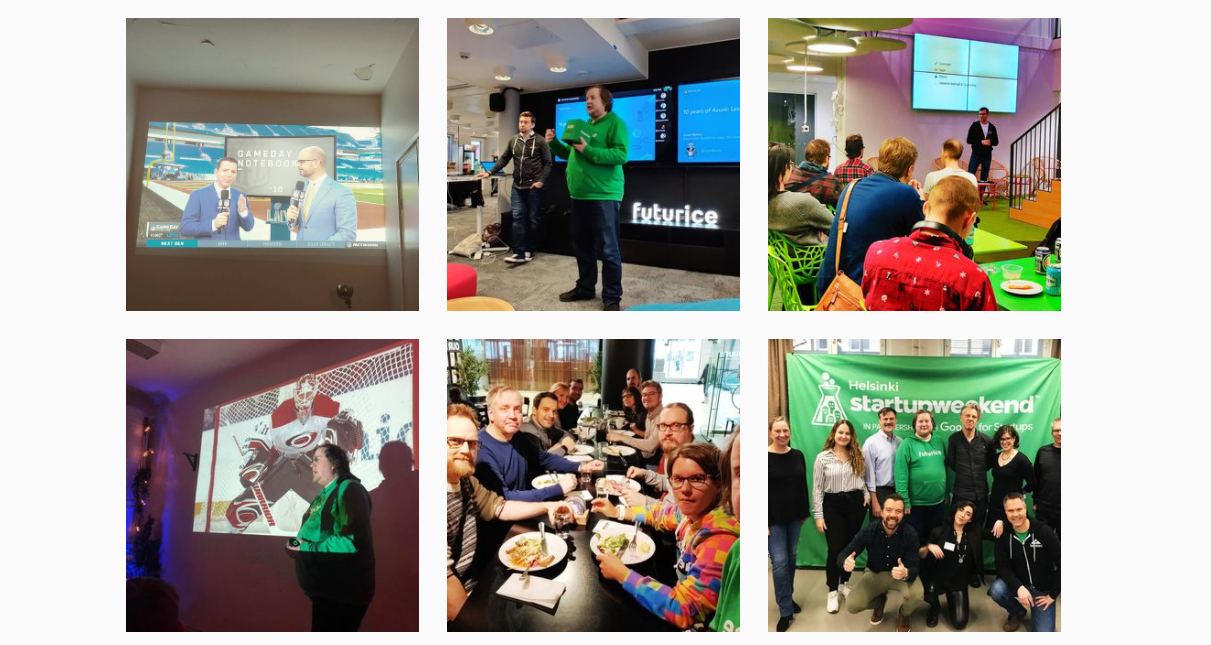 As the screenshot from my Instagram page shows, life was good. It was colorful, filled with good vibes and people I loved doing things with.
And then the pandemic happened
Mid-March, the world started to spiral real fast. When the new reality started to catch up to us, I went into the cancellation spree. We cancelled bunch of events booked for the week at our office, I had to cancel my trip and all of my hobbies went down the drain as well.
For the first few days, I was optimistic about this all but that optimism started to disappear quickly. And 2020 has been really defined by the pandemic. I don't think there's anyone reading who didn't notice that.
Yearning to the countryside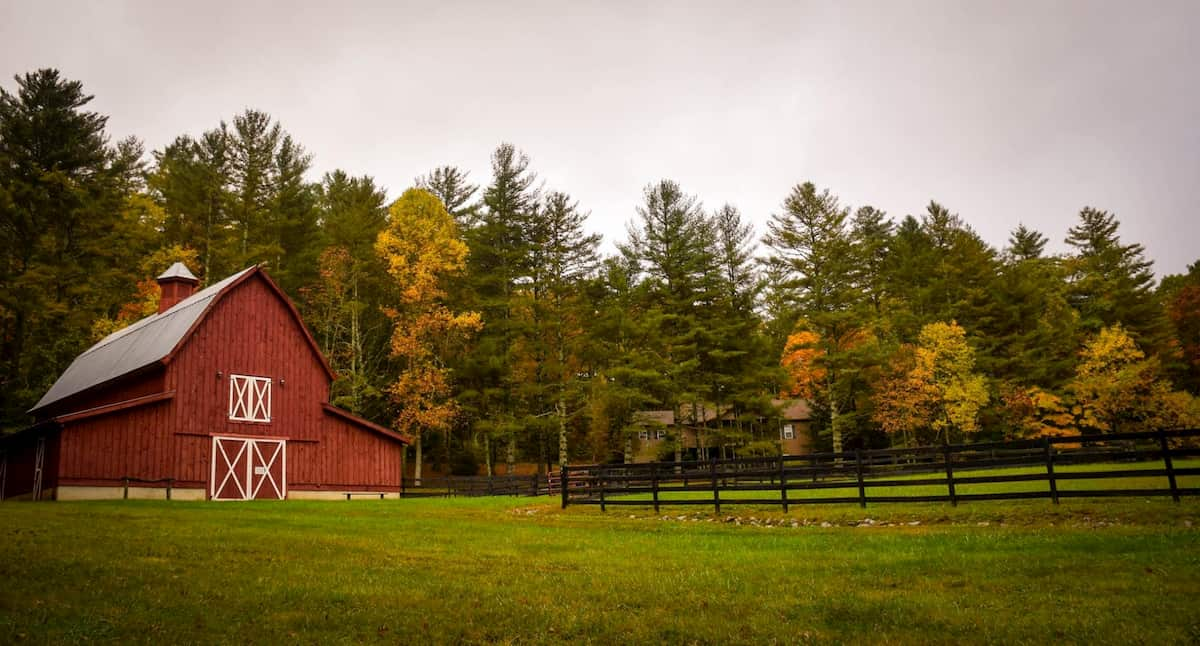 I was born and grew up in the countryside and as I got older and started to study in the university and get into the work life, it wasn't easy to integrate into city life. For years, I wanted to get back to the countryside, to live in a smaller town and not have anything to do with cities.
But little by little, I got used to living in the city and appreciating what it had to offer. And after my years in San Francisco and Helsinki, when I got into building communities and doing events, there was no way to get me away from the city. I lived in a small apartment where I mostly sleep and play video games during the weekends.
During 2020, the temptation to move back to countryside grew week by week. It started all innocently by me seeing pictures from the family who were sitting on the porch or playing with the dog in the yard. Meanwhile, I took walks in the rainy concrete jungle of Kallio and felt miserable.
I watched a lot of Youtubers who build different homesteads or other things in the countryside. While I have no real interest in mountain biking, I watched hours and hours of Berm Peak where Seth builds a MTB trail on his backyard in rural America. Anne of All Trades and her move to Tennesee, Simple Living Alaska and few other channels got me in the mood of actually spending some time looking for land somewhere in the rural Finland. I'm not quite there realistically (yet) due to work, not being able to drive a car and knowing that this pandemic will pass one day but I do have to say, there's probably nothing more (other than getting rid of pandemic) that I wish right now than not living in an apartment in Helsinki.
In the fall, I moved to a bit bigger apartment and that helped a lot with the mental side. Being able to eat in one room, play games in one and work in another made a huge difference but nothing compared to the dream of having my own yard.
Remote this, digital that
One defining factor of this year is the remote work, remote fun, remote relationships thing. While I'm a big fan of remote work, the forced "be alone at home all the time" part wasn't much fun. My job is based on mainly meeting people in person, the online experience has been horrible.
Online events might be okay for information sharing or selling something, they are horrible for making new friends, ending up in random discussions and having a good time. I love playing board games and while we did a lot of that in different online formats, it's nowhere nearly as enjoyable as being able to play with friends using the real components and with people in the same room.
I did a bunch of online events though this year in different roles. I spoke in 15+ events, hosted some 30 Tech Weeklies events and participated in a few. We tried doing remote afterworks, online workshops and other things but none of them took off. Everyone has been feeling quite tired of staring the screen in yet another video conference call.
As Christmas came closer, the pandemic got worse in Finland so even Christmas this year was spent remotely alone from home. Thanks to Zoom backgrounds, I didn't have to clean the apartment to join the Christmas call with the family.
I live for hugs and I have been hug-deprived this all year. And probably will for the next year too.
Right before the pandemic, I joined a community of amazing people from all around the world who share my passion for technology and tech meetups/conferences. Throughout the year, I made a few really good friends from that group and I hope that one day (fingers crossed, 2022) I get to meet them in person on some of the conferences that will surely be great once we get back on with them.
Not gonna lie, it's been rough
Even though I've had the crucial things good and in order this year: my health, my family's health and my job, it has been far from an easy year. I've struggled a lot in finding a new way to do my job in an environment where I can't meet people and people are quite tired of online content as well.
That combined with the feeling hopelessness towards the future, I ended up on a sick leave in the end of the year. I probably should have taken that much before but hey, I'm a stubborn guy. I've been extremely lucky to have a supervisor and colleagues who've supported me throughout this year. Twice this year I spent multiple weeks not being able to sleep due to the 24/7 stress. Summer holiday and a short trip to the countryside helped a bit but when returning back to work, I ran into trouble again.
I'm the type of person that needs to have a lot to do to maintain momentum. With the pandemic taking away a big chunk of my daily work and all my hobbies, I ran into the problem that I had a hard time making even the small things happen.
I did a lot of writing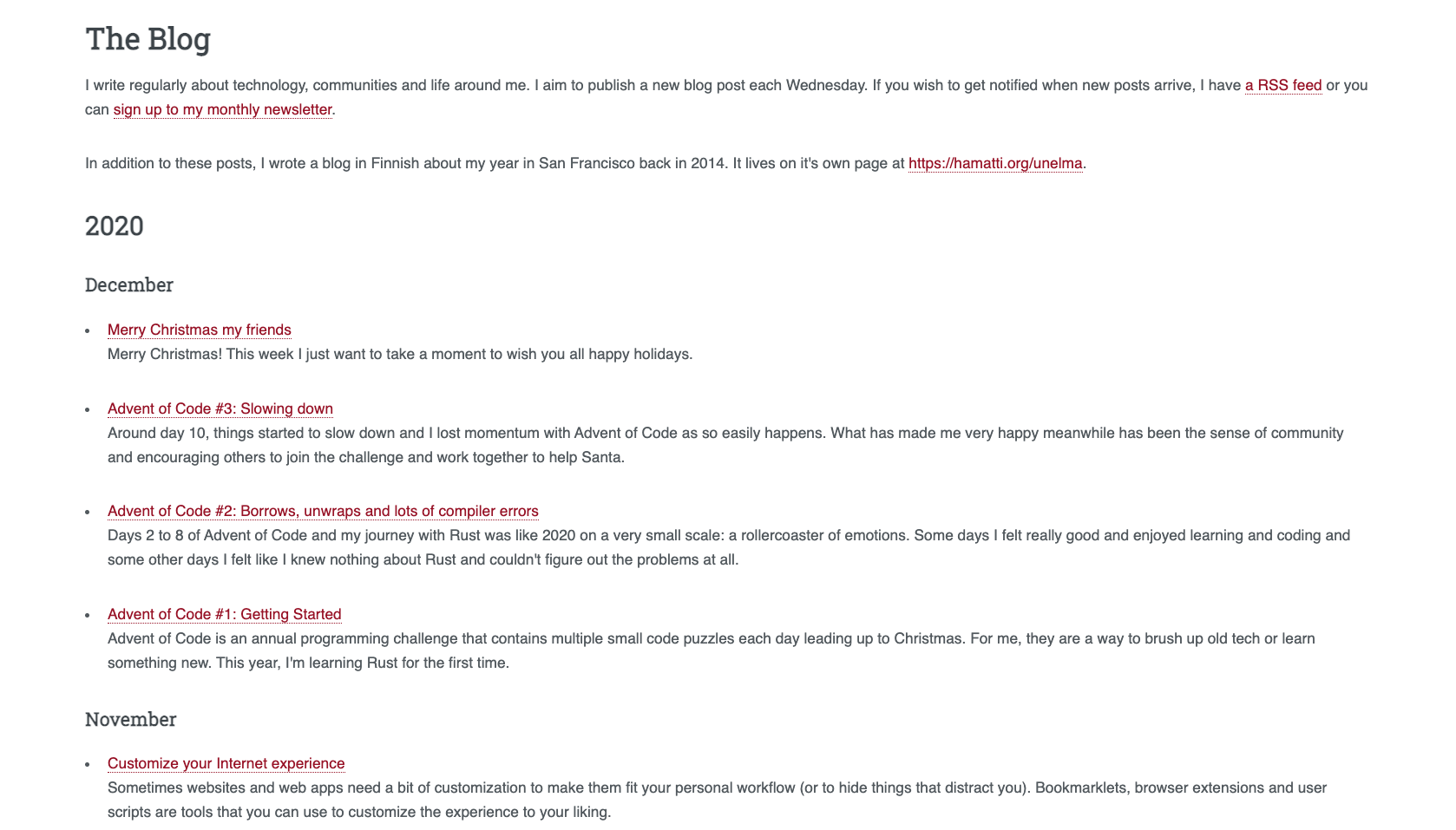 One thing I'm very proud of myself this year is the content I was able to create. I hate the word content because it feels so distant but the only other word that comes to mind is multimedia and that's quite early 2000s.
My goal was to write and publish something on my blog weekly. For most of the year, I managed to do that. This post included, I shared 41 blog posts (37 in English listed on the link above, 2 in Finnish not linked there and 2 in my gaming page) on my own blog and I wrote a few to the company blog. I did aforementioned 15+ talks, some of which can be found on my website and I visited 3 podcasts (two published in Finnish, one to-be-published in English). And I published Humane Guide to Debugging Web Apps which also sparked a collection of tech talks and workshops.
Writing is something I want to continue in 2021 and I might have some podcast ideas of my own, let's see how those pan out. My blog is a messy collection of things close to my heart: technology, education, community building, fun stuff and personal things. It's not what someone would call a recipe for success but it's not built to be a successful blog – it's built to be a venue where I can get my thoughts written down and shared with the world.
And while we're being honest here, I still feel very inadequate in terms of writing and publishing content. I follow amazing people who seem to do way better quality content, publish more often and offer amazing things for the people reading and watching.
Some of my favorite picks from my blog
It's very possible that you haven't read through my blog before this. Not many have. So I wanted to share some of the posts that I felt were some of my better pieces:
Oh, I also have a newsletter now!
I started to experiment with a Very Personal Newsletter this summer. I send out a monthly email to my subscribers talking about my life, what I've been up to and sharing interesting things other amazing people in the world are making.
Tell me about Juhis!
I published a video (made by Eero and Lauri at Awara.fi) where people from my communities told to everyone who I am. It's hard to talk about myself so I recruited some of the best people in the world to do that for me.
I'm so happy about how that video turned out.
So many video games
With my hobbies gone and work being less hectic, I had a lot of time to catch up with video games. Between March 13th and December 31st, I played almost 100 video games. Some old favorites, some older games I wanted to play but didn't have time before and quite a few new games as well. Way too many to list here but some of my favorites that I played in 2020 were Last of Us 2, Lonely Mountains: Downhill, Fall Guys, Uncharted 1-4, NHL/NBA/FIFA/Madden sports block and Far Cry 5 (it was the surprise of the year definitely).
And Pokemon. I played so much Pokemon (especially TCG Online). Hundreds of hours.
For those online parties and get-togethers we also played countless hours of Jackbox Party Games.
(PS. I also watched way more Netflix/Prime Video/Viaplay/Disney+ than I care to admit.)
2021, please be better
I'm afraid to be too hopeful of 2021. With the vaccines now in circulation, I'd like to be optimistic but there's gonna be a long long spring before we get to the summer with hopefully more human contacts and fall when we can hopefully start doing tech events again.
I crashed and burned too many times with my optimism this year that letting the sparkles of hope into my life feels scary.
For 2021, my only hope is that we manage to get rid of this damn pandemic. I want to eat lunch with friends, sit and write in pubs and travel back home. I want to hug everyone, do some high fives and have fun with friends. I want to see my new nephew and teach my older nephews how to play Pokemon TCG. I want to spend a week in Turku doing nothing but playing board games all day long. You know, the normal stuff.
And maybe, if this all goes worse, I might want to buy a small farm, get a few donkeys and leave the city behind.
As soon as this pandemic is over, I'll move again no matter what. Whether it's another city apartment or somewhere in the wilderness, I want these walls and lovely flower wallpapers to not haunt me after the pandemic anymore. Time for a fresh start. Let's hope it happens in 2021.
While waiting for the pandemic to go away, my new year's resolution is to get back to doing hard things. To shrug off the rut I've collected during this year and actively challenge myself to do things that are not easy. Things that would take me forward after a year of standing still.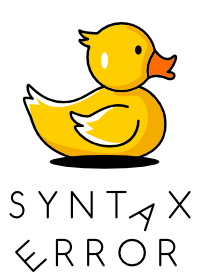 Sign up for Syntax Error, a monthly newsletter that helps developers turn a stressful debugging situation into a joyful exploration.